Kanye West's Twitter Account Suspended By Elon Musk, ONCE AGAIN For Violating Rules With Offensive Rant! Netizens Say, 'Justice Has Been Done'
Kanye West tried to support Balenciaga by trying to reason with all the hate that has been encircling around the fashion house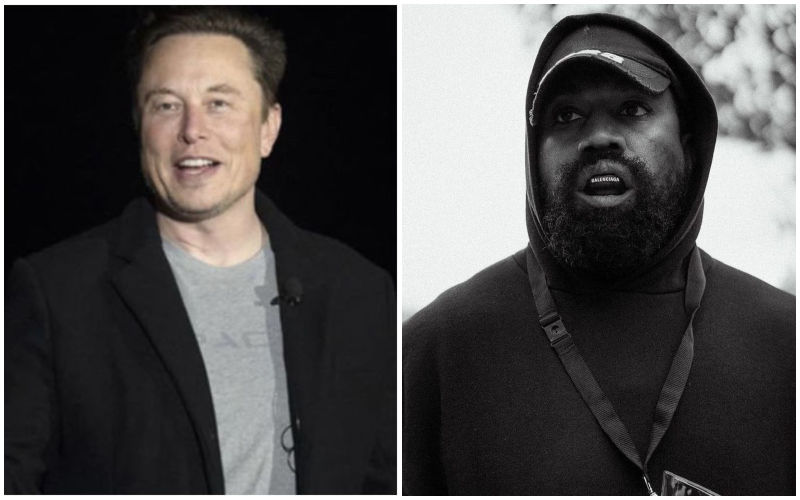 Kanye West's Twitter handle was once again suspended after a series of controversial tweets. It all conspired after the rapper announced his support for Balenciaga as the fashion house was blasted for its BDSM ad campaign featuring children.

"I stand by Balenciaga and denounce all witch hunts and I cancel cancel culture Jesus is King Ending trafficking doesn't start or end with a fashion campaign for Christ Sake," Kanye tweeted on Thursday, December 1.
In his second tweet, he posted a picture of himself and wrote, "Never turn our backs Demna and the Balenciaga family for life Cancel cancel culture Jesus please heal." Earlier that day, West was seen engaged in a text exchange with Balenciaga's creative director, Demna Gvasalia.
For the unaware, Kanye West has worked with Demna Gvasalia on multiple projects.
Demna in the text exchange asked west to "stop Denma (sic) hate" in the alleged messaged, to which West replied, "Love cures everything, Love Denma (sic)."
Later in the conversation, West tweeted, "God loves Balenciaga Love is the answer Jesus is the answer Praying for all of the innocent artist and beautiful humans who make clothing that had nothing to do with the adds [sic] Peoples grandmothers work their [sic] for Christ sake."
Later, West tried to support Balenciaga by trying to reason with all the hate that has been encircling the fashion house, and implied that canceling the brand was not how sex trafficking of children can be stopped.
The 45-year-old did not stop there; instead he also asked to "remove any and all forms of pornography from Twitter and every platform Pornography is the product of pediphilia [sic] When grown men look at porn they are watching someone's daughter relive trauma for money."
He also shared a logo which appeared to be a mix of the Star of David and a Swastika. In no time, the micro-blogging site deleted the tweet as it 'violated twitter rules'.
Following Kanye West's rant, Elon Musk tweeted, "I tried my best. Despite that, he again violated our rule against incitement to violence. Account will be suspended."
Kanye West's Twitter account was earlier suspended and then restored, before being suspended again now.
Reacting to West's suspension from Twitter, netizens seemed quite content with Musk's decision; one user wrote, "Justice must be even. And justice has been done. Ye of little faith did himself in." "Good. He was begging for it," one user wrote. "Hope he gets the help he needs. Lots of talent but some serious issues to address," one user said. "With all the unbans after Musk acquired Twitter, being the first noteworthy person suspended is quite the accomplishment," another user said.
Right before being suspended, West had tweeted a photo of Elon Musk in swimming trunks getting hosed down on a boat. He captioned the photo, "Let's always remember this as my final tweet #ye24."
Meanwhile, the 45-year-old rapper has announced his suspension on Truth Social, saying that his account was suspended for 12 hours. West's account was initially locked for 12 hours but later suspended, according to the Daily Mail.
Image Source: Instagram