Kapil Dev Defends Virat Kohli's Forgettable Stint At The NZ Tour, 'When You Cross 30, It Affects Your Eyesight'
Former Indian skipper Kapil Dev believes that Virat Kohli's eyesight might have taken a beating due to his age and that is the reason behind his poor performance in the NZ tour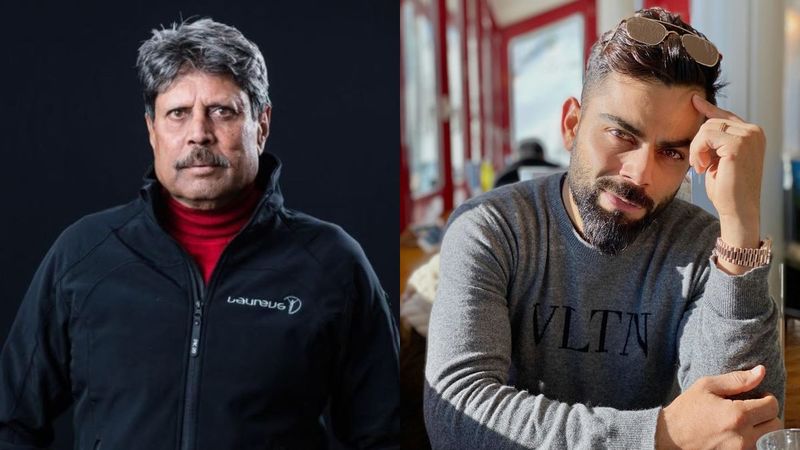 The recently-concluded New Zealand Cricket Tour was simply not in the favour of the Indian cricket team. Our men in blue lost to the Kiwis and skipper Virat Kohli was majorly at the receiving end of flak. While many called their performance weak, a section of the internet cheered the team and asked them to pull up their socks for the upcoming tournaments. Now, former Indian skipper and veteran cricketer Kapil Dev, in a conversation with ABP News, came forth and supported Kohli.
As per Kapil Dev, Virat Kohli's eyesight has is affected due to his age and that he needs to focus and practice more against the straight deliveries. "When you reach a certain age, when you cross 30 then it affects your eyesight. In swings, which used to be his strength, he used to flick them four but now he has been dismissed twice. So I think he needs to adjust his eyesight a bit. When big players start getting bowled or LBW to incoming deliveries then you have to tell them to practice more. It shows that your eyes and your reflexes have slowed down a bit and in no time your strengths turn into your weakness," said Kapil Dev.
Further, Kapil Dev gave references of some popular cricketers like Virender Sehwag, Rahul Dravid and Vivian Richards and stated that all of them have faced such difficult situations in their career. He added, "From 18-24, your eyesight is at the optimum level but after that, it depends on how you work on it. Sehwag, Dravid, Viv Richards, you name it; all faced similar difficulties in their career. So Kohli needs to practice more. When your eyesight weakens then you have to tighten up your technique more. The same ball which he used pounce on so quickly, he's getting late on it now."
Kapil feels that the upcoming Indian Premier League (IPL) will help Kohli in getting back in form. "I think IPL will help him. He will start getting the hang of it. He's a great cricketer, he will definitely realize it himself and make adjustments," he concluded.
image source: instagram/virat.kohli, kapildev_fc