Kate Middleton Hits Back At False Interpretations And Inaccurate Reports Involving Meghan Markle And Prince Harry
Kate Middleton shuts down inaccurate reports as Palace breaks silence, issuing a statement about a news piece that involves Meghan Markle-Prince Harry and more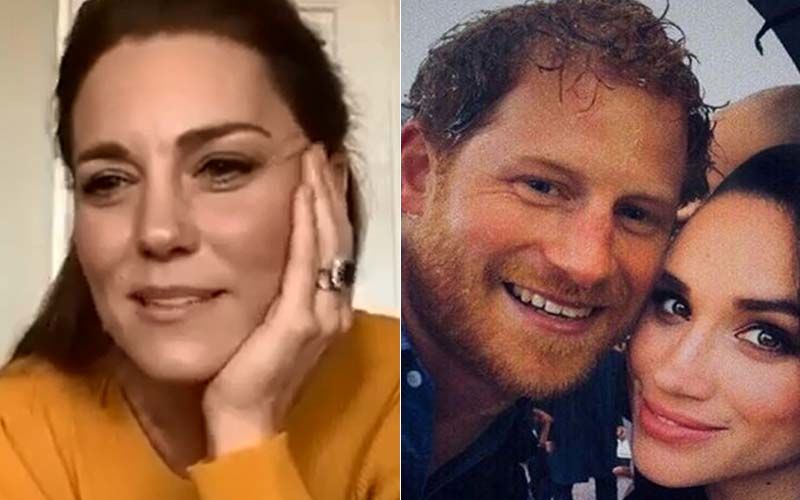 Following Prince Harry and Meghan Markle's formal exit as royals, there have been several reports on the Internet stating about their whereabouts, their new life, as well as about the after-effects of Meghan and Prince Harry stepping down from their royal duties. The Kensington Palace doesn't frequently offer clarifications and issues statements on reports surfacing on the Internet. However, they did so, on Wednesday, in response to Tatler's cover story on Kate Middleton, which mentioned about Kate's duties in the royal family.
According to ET, the Kensington Palace released a statement about the cover story in Tatler, which was titled, 'Catherine the Great'. A Palace spokesperson said, "This story contains a swathe of inaccuracies and false misrepresentations which were not put to Kensington Palace prior to publication." However, it was not exactly mentioned what the inaccuracies were. In response to this, a spokesperson of Tatler told ET that the Palace was aware they were running this cover story months ago and that their denial of knowing about it is false.
"Tatler's Editor-in-Chief Richard Dennen stands behind the reporting of Anna Pasternak and her sources. Kensington Palace knew we were running the 'Catherine the Great' cover months ago and we asked them to work together on it. The fact they are denying they ever knew is categorically false," said the Tatler spokesperson.
Image SOurce: Instagram/theroyalfamily/the_american_duchess