Katie Price Opens Up About Depression After Being Raped At Gunpoint During Carjacking-DETAILS INSIDE
Katie Price reflected on her horrifying carjacking in South Africa and revealed that the brutal rape tormented Katie Price to the point of suicide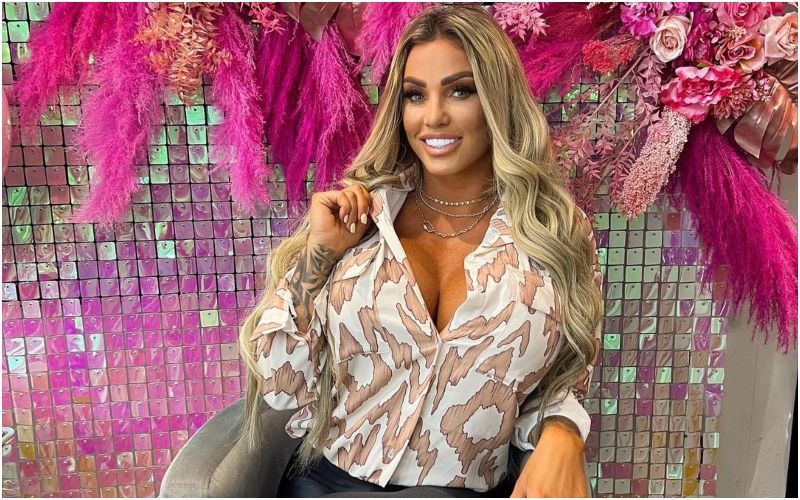 Katie Price, 44, has revealed the stirring details of her rape in a horrifying 2018 carjacking in South Africa as she spoke ahead of her agonizing documentary 'Trauma And Me'. The American model also unveiled that the brutal rape tormented Katie Price to the point of suicide.

The terrifying event had a traumatic impact on her and it even led her to reach her breaking point, suffering a mental breakdown and a failed suicide attempt where she 'knocked herself out and had black eyes' after which she sought treatment for PTSD.
The 44-year-old model also spoke of her triggers and suffering in the lead-up to the crash.
She said, "I hit severe depression a couple of years ago, depression on top of PTSD, I was suicidal, didn't want to be here. I tried to kill myself. I knocked myself out and had black eyes. I had bruises around my neck. I woke up. I didn't want to be here." she added.
"The experience when I was filming with ITV in South Africa, we had no security, if we had security they would have been able to deal with the six guys that jumped us, held me at gunpoint and raped me," she said of the rape incident.
Reportedly, Katie revealed that she was thrown out of the vehicle by the attackers, during her journey from Johannesburg to Swaziland in two people carriers with the production crew. She maintained that vehicles were ransacked of laptops, iPads, passports, cash, and jewellery but the robbers left behind a fortune in camera gear which the crew had stored on board.
Soon after she returned home, Katie revealed that she experienced a life-changing event, leaving her in the need of trauma therapy.
Reflecting on her time in the rehabilitation centre, 'The Priory' in her new documentary, Price shared that through therapy she learned to deal with her past and recognize what triggers her.
Katie detailed, "I have had my eyes opened about a lot. When you go to The Priory, people assume that it must be for drinks or drugs. I have never ever been in The Priory for a drink, drugs, or addiction. I have been in the priory for trauma rehabilitation for PTSD."
She continued, "Because of what people believe, it affects me. There is a stigma that if you go in The Priory, you are a wrong 'un [one], but that's not true. I think people who go in there are brave because they are facing their demons and whatever their problems are to make themselves a better person. Mental health it doesn't matter how big or how small that may seem, if it's big to someone then it's big to them. It's just different. Anything can happen."
Meanwhile, in her latest documentary, Katie discussed what caused her mental health to deteriorate and the step's that she is taking in her recovery. 'Katie Price: Trauma And Me' will release tomorrow September 8 at 9 PM on Channel 4.
Image Source: Instagram