Katy Perry Flaunts Her Sexy Beer Can Bra At Las Vegas Residency, Singer Teases Fans With Her WILD Outfit!
Katy Perry caught everyone's attention as she teased her fans with playful signature styles.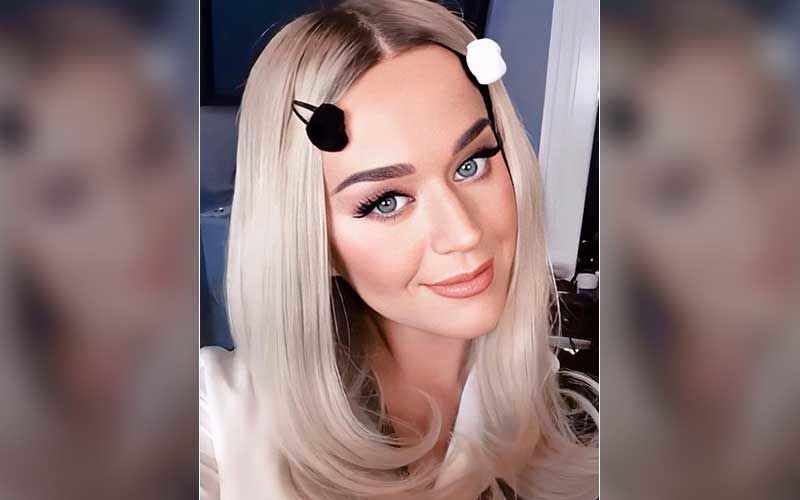 Katy Perry seems to have left Las Vegas thirsty and the state is likely to consume beers for the next few days.

On her debut performance of her 'Play' residency at Resorts World Las Vegas on Wednesday, the 27-year-old pop star teased her fans with a playful signature style, which was rather wild with a series of jaw-dropping outfits.
However, the one outfit that caught everyone's attention is also likely to make everyone thirsty, as the 'Roar' singer quite literally showed off her cans in a metallic minidress covered in crushed beer containers — which she used to pour herself a pint mid-performance.
Katy took her audience fashion flashbacks, as she sprayed whipped cream out of a different can-embellished bra in her 2010 'California Gurls' music video.
The singer later turned up the heat with her red latex outfit and there's no denying she looked stunning. Katy was seesa walking through a sea of toadstools while sporting a cutout bodysuit, fringed chaps and a matching mushroom cap hat.
She was also seen rocking a white minidress and turban she wore while emerging from a 16-foot-tall toilet beside an equally gigantic toilet paper tower.
Katy Perry caught the audience's attention, as she welcomed them to Play noting that she is "not Celine Dion" — also a Resorts World headliner — and "if you are wondering if I am going to play your favorite song, I probably am." A promise she fulfilled through and through.
Divided into five acts, plus an encore, the sensory explosion ignites with video narration from flamboyant ringleader Ricky T reminding the audience to keep those masks on with the battle cry, "It's time to play," as reported by Billboard.
Image Source: Instagram/KatyPerry