Kendall Jenner And Devin Booker BREAK UP? The REAL Reason For Their Split After 2-years of 'On And Off' Relationship Will SHOCK You-REPORTS
A source close to Kendall Jenner And Devin Booker has finally revealed the real reason behind the couple's split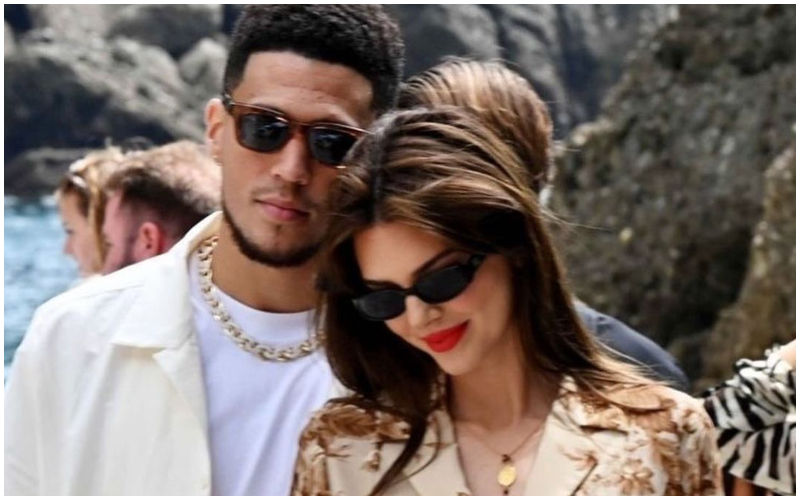 It was a sad day for the Kardashian-Jenner clan and their fans as supermodel Kendall Jenner and NBA pro Devin Booker have ended their relationship, as per the latest media reports. According to the latest news report, a source close to the couple has revealed the real reason behind the couple's split and has said that it was difficult for Kendall and Devin to "prioritise their relationship over their careers."

A recent ET report quoted a source saying, "Kendall and Devin broke up last month. They are both still young and extremely busy in their careers. It was becoming difficult for them to prioritize their relationship with their schedules. There are no hard feelings between them and the decision was mutual. They still care about each other. They are both enjoying single life, staying busy, and spending time with loved ones."
The source also shared that the former couple had been in an on and off relationship for quite some time now and added "Despite all her sisters being moms and settling down, Kendall was never interested in that. She's always been focused on her career and her friends, but lately her priorities have shifted."
For the unversed, Jenner and Booker started dating somewhere in 2020 and they were spotted on a road trip to Sedona, Arizona. Later, they were even spotted making joint appearances at several outings of the Kardashian family.
During her appearance on the 'The Tonight Show', Jenner talked about Booker and said that he has been bonding with her nieces and nephews very well. She said, "He loves them. Him and Stormi (Kylie Jenner's daughter) have an amazing relationship. She has the biggest crush on him, and I'm, like, jealous sometimes. I'm like, 'Stop. Can you guys not?'"
Image Source: Instagram