Khloé Kardashian Is Sleeping With Her Cheating Ex-Tristan Thompson During Lie Detector Test-DETAILS BELOW
Kourtney Kardashian reveals if she is still sleeping with her ex-Tristan Thompson during a lie detector test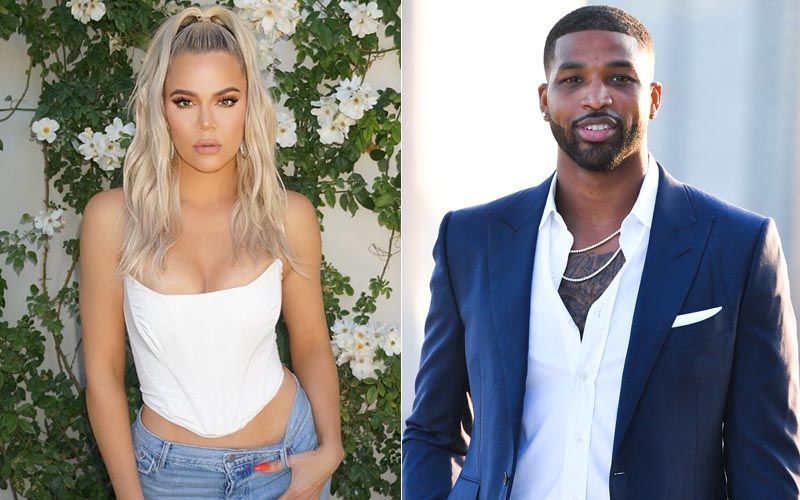 Khloé Kardashian has once again made the stirring revelation about her personal life. The Good American founder was asked by her sister Kourtney Kardashian if she is still sleeping with her ex-Tristan Thompson during a lie detector test for Vanity Fair on December 15.

"Is there anything else you'd like me to ask you? Anything you'd like to clear up, any rumors?", Kourtney reportedly asked at the end of the test. "Oh! Are you sleeping with Tristan?" Koko quickly replied, "No, I am not. I'm really not."
However, when Kourthey asked her sister if they were being truthful, the polygraph examiner confirmed that she was. "I would die if it said I was," the 38-year-old added.
Kourtney and Koko also reminisced on some iconic moments from their hit show Keeping Up With The Kardashians at the start of the test, which ended in 2021.
The 43-year-old began, "Kim [Kardashian] once stormed into Robert's [Kardashian] apartment." She added, "Kim stormed in saying, 'don't be effing rude', did that actually hurt?" Khloé then recalled the iconic reality TV moment and confirmed it was painful.
"Well she missed me with the purse, she then took her skinny knuckle hands and she definitely hit me," the mom-of-two said. "And it did hurt because she was up above, it had power and she has a very bony hand." Koko then told Kourt that if that were to happen today she would "punch her back so hard."
Kourtney also asked her sister to be honest about her opinions about her thoughts on her wedding dress from her wedding with Travis Barker, earlier this year. She asked "Did you like my wedding dress?" to which Khloé made a witty remark, "It was fine."
She also added that she thought the dress was lovely, but not her taste. "I mean it was beautiful for sure," she said. "I just would've loved to have seen you in that at the after-party and then something prior."
The recent lie detector test comes just a day after Khloé was spotted wearing Yeezy sneakers while running errands in Los Angeles.
Image Source: Instagram