Khloe Kardashian And Emily Simpson Bond On Social Media After The Latter's Appearance on Watch What Happens Live
Emily Simpson appeared on the March 9 episode of Watch What Happens Live alongside Aidy Bryant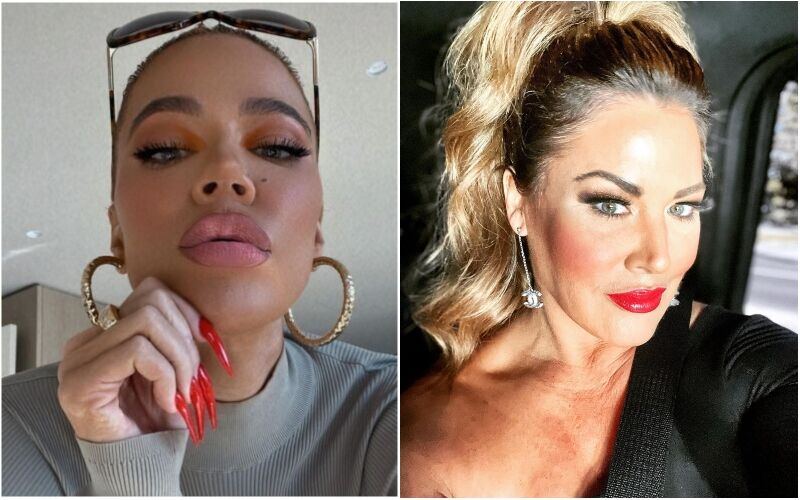 Emily Simpson has often been flattered by the comparisons between her and fellow reality star Khloe Kardashian. And according to a recent report, the Real Housewives star is even friends with Khloe.

In a rather interesting turn of events, Emily appeared on the March 9 episode of Watch What Happens Live alongside Aidy Bryant, who was asked a fan-submitted question about the Saturday Night Live sketch she did with Khloe, Kris Jenner and Kim Kardashian the week the SKIMS owner hosted the show, reported E!
"I gotta tell you, I went in a little like, 'Oh, how is this gonna be?'" Aidy recalled. "[But] I loved the Kardashians. They were so kind, open, totally down to be made fun of, in on it, and having a ball. I loved it."
Upon hearing this, Emily chimed in to point out that she's 'obsessed' with Khloe.
"Me too!" Aidy responded, revealing that the Good American founder even sent her several pairs of jeans after the show. "An angel." Emily was then determined to get her own jeans from Khloe, and lucky for her, Aidy promised to speak to the Keeping Up With the Kardashians star on her behalf.
Well, from the looks of it, Emily after all did not need Aidy's help at all. The Watch What Happens Live team posted the clip on Instagram and Khloe herself commented to show her appreciation for both Aidy and Emily's kind words.
"Awwwwww this is so so sweet!!!" Khloe wrote. "@rhoc_emilysimpson I am sending you @goodamerican beautiful lady!!!!"
According to Simpson, Khloe Kardashian is her favourite member of the Kardashian family. As she explained, she believes that Kardashian should be the star of their E! reality series because of her fabulous personality and humour.
Image Source: Instagram