Khloe Kardashian Reveals She LOST WEIGHT After Tristan Thompson Scandal, Shares Before And After Photos From Last Three Months
Khloe Kardashian confirmed that she has lost a few pounds and it seems to be repercussions from Tristan Thompson's latest scandal.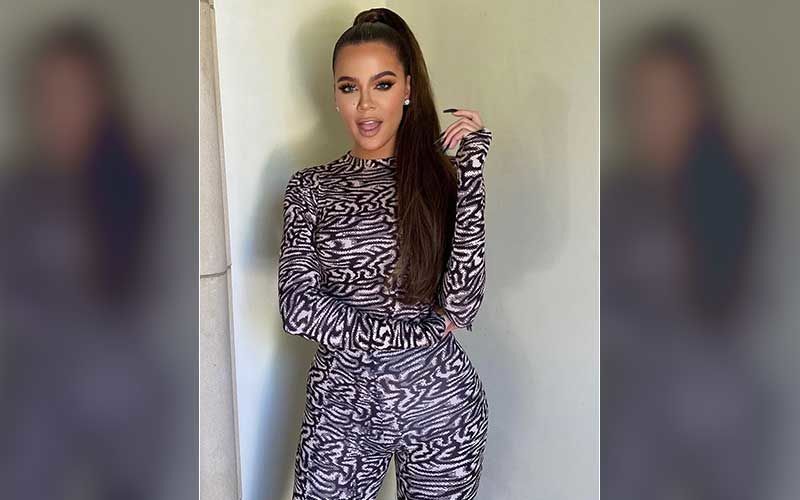 Reality TV star, Khloe Kardashian recently shared a few stunning pictures of her on Instagram, including her sitting in a luxury SUV decked out in a skin-tight grey bodysuit. But, she apparently seems to have lost weight in the past few months.

Well, these seem to be the repercussions from Tristan Thompson's latest scandal where he impregnated a Texas personal trainer named Maralee Nichols.
Taking to Instagram, the 36-year-old reality TV star confirmed that she has shed some pounds as she shared before-and-after photos of her back which has become more defined.
"About 3 months apart," began the Good American designer in her caption for her 219-million followers. "Let's go @coachjoe.paris we are sculpting my back and arms."
In the latest pictures, Khloe can be seen showing her back in both the images with her blonde hair tied up while she wore a dark sports bra with straps over her back as she adds leggings.
Her back looks very different as in the 'after' photo her muscles and bones can be seen thanks to her workouts and weight loss.
Khloe's fans have been disappointed with the Keeping Up With the Kardashians alum's transformation, making remarks on the comments box on her Instagram posts.
While most fans said that she was an 'inspiration' and looked 'incredible,' some felt they had to tell her she is fine without losing weight.
A user wrote, 'Khloe you were always perfect for my eyes. With or without gym❤️❤️ i admire you since i was 7 years old❤️❤️ and you are such a beautiful soul.' Another even said she was not into the change: 'Look better before.'
Khloe reportedly felt 'crushed' after Tristan confessed to fathering a child with another woman.
The 30-year-old basketball player - who has True, three, with the reality star - was recently revealed to have fathered a child with Nichols, and Khloe still feels 'unsettled' by the situation.