Kim Kardashian Admits Photoshopping Niece Stormi's Skin To Match True's, Netizens Calls Her 'Disgusting' And 'Unhinged'
Kim Kardashian's actions have once again landed her in fresh controversy and the netizens took a nasty dig at her for her photoshop shenanigans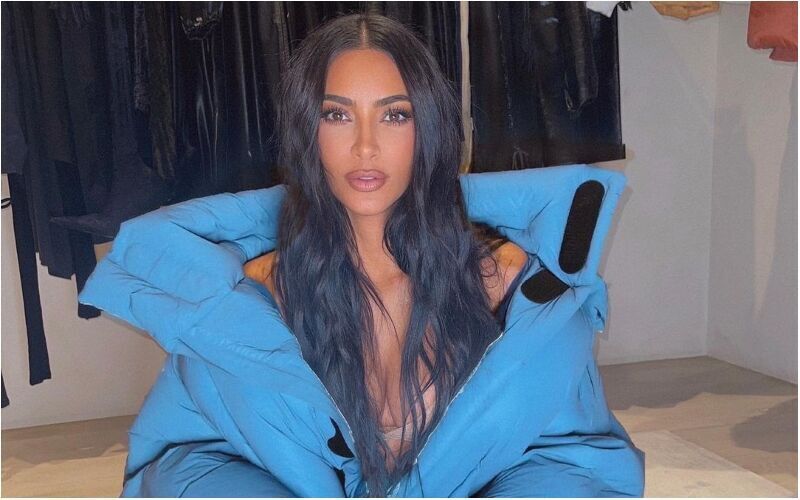 Television reality star Kim Kardashian has yet again faced netizens' wrath as she was slammed for being seemingly 'disgusting' and 'unhinged' for darkening niece stormi's skin to match other niece True's in a Disneyland snap which she recently admitted to doctoring.
It all happened when the 41-year-old reality star sparked outrage for on social media after finally admitting she that she photoshopped her niece True's face onto her other niece Stormi's body in a series at the theme park because it suited her Instagram 'aesthetic'.
However, Kim's actions have once again landed her in fresh controversy the netizens spotted that Kim went a step ahead by altering Stormi's hand with a darker tone to match True's skin colour, in a bid to fool people into believing that it was indeed Khloe Kardashian's child in the snap.
Kim's action sparked a discussion when users shared their collective rage that Pete Davidson's girlfriend went to such extreme lengths to ensure the aesthetics of her social media looked perfect.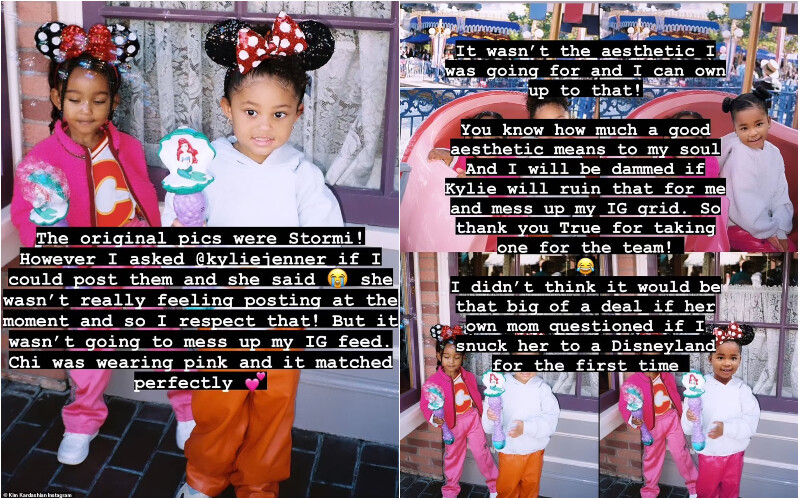 The user who posted the initial snap made their feelings clear, writing: 'KIM DARKENED THE SKIN ON STORMI'S HAND TO MATCH TRUE. I need everyone to seriously understand how disgusting and unhinged this is. So incredibly wrong.'
Meanwhile, others followed suit with one remarking, "this entire thing is deranged. she thinks she's being snarky and funny, but it's honestly such embarrassing behavior from a grown woman. and the jokes are falling flat."
"This is beyond aesthetic," said a second person, with another sharing: "Kim has no limits. feel sorry for her kids."
The photoshop fan theory went viral early in January and it was reignited recently Khloe Kardashian admitted an April 12th visit to Disneyland was her daughter True's 'first' visit to the theme park.
On Wednesday, Kim finally admitted she had in fact digitally changed the image so that it would 'perfectly' match her Instagram feed.
This obviously prompted shock and outrage on social media.
Image Source: Instagram