Kim Kardashian Admits Widening SKIMS Bodysuit's 'Vagina Area' Just For Her Sister Khloe Kardashian, 'Just For You Khlo Widening It'
Khloe Kardashian has been outspoken about her problems over her private parts for some time now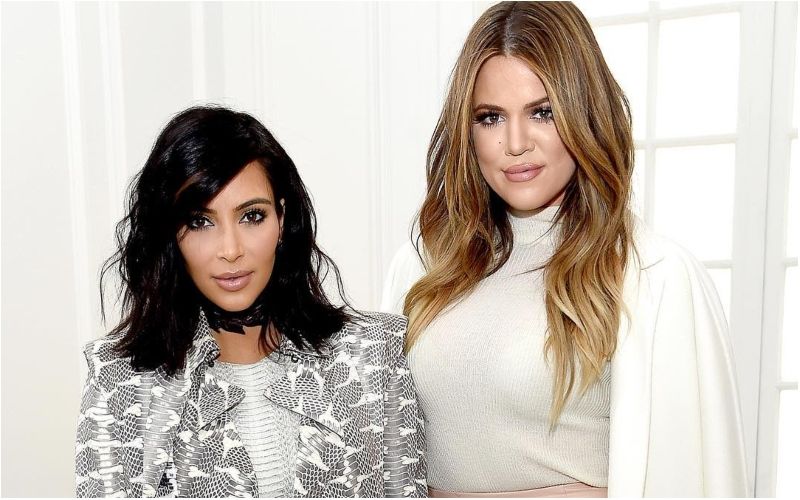 Interestingly, Kim Kardashian made a major change to her SKIMS bodysuit right after her sister Khloe Kardashian pointed out its apparent design flaw.

Well, it's no surprise Kardashians are trying to set new fashion trends.
On June 23, Kim, 41, took to her Instagram Story to announce that she is adding fabric to the crotch area of the bodysuit, where the buttons are located. "@khloekardashian it's your lucky day!!!" the mother of four wrote over footage of her SKIMS bodysuits. "I'm in a @skims design meeting and we're going to widen the shapewear bodysuit Vagina area just for YOU," she added with a winky face and the hashtag, "#TheKhloeKut."
Kim kardashian being like here look khloe we're widening the skims crotch for you and your fat vagina…sorry wtf if this is them bigger what the fuck was it before?! 🤦‍♀️😂this is what it should have been! this is normal?! #skims #TheKardashians pic.twitter.com/YOiUwFd0FJ

— laura gabell (@lauragabell) June 24, 2022
In the video, Kim explained, "Khloe, you would be so proud. I'm in a full SKIMS shapewear meeting and guys, we are making the vagina part in the bodysuit thicker – wider, sorry."
She continued, "And we're changing a few things for all of the comments and questions that you guys have been asking for for a really long time." Meanwhile, in her third video slide regarding the matter, Kim zoomed in on the part of the bodysuit being reconstructed and said, "Just for you Khlo. Widening it."
The landmark change comes after Khloe had complained about the crotch area in the bodysuits during the premiere episode of the Hulu's The Kardashians back in April.
According to The Sun, Khole asked Kim and Kourtney Kardashian, 43, "You know how you guys make fun of me for having a bigger vagina than most?" while the siblings stepped out for a dinner date. She then complained that there isn't enough fabric to cover her private parts. "You don't want the vagina hanging out the side of the SKIMS," Kourtney responded, seemingly sympathizing with her younger sister.
Khloe has been outspoken about her problems over her private parts for some time now. Back in 2015, she took to Instagram to gush over her all-white outfit consisting of super-tight skinny jeans and a fitted white long-sleeve shirt.
"Today I let [stylists] Jen and Joyce not only do my hair and make up but I actually let them style me today. And I must say I love what these two ladies created," she wrote under her mirror selfie before commenting on a slight wardrobe malfunction. "Oh Camille the camel [toe] is trying to say hi! I hope she listens today," she added.
Image Source: Instagram