Kim Kardashian and Ariana Grande Exchanged Lyrics About Pete Davidson In 2018, Leaves Internet Stumped!
Netizens are flipping out at Kim Kardashian and Ariana Grande's exchange, in the context of Davidson's current relationship status
Kim Kardashian and Pete Davidson's whirlwind romance has seen several new turns. The latter's then-fiancee Ariana Grande has now exchanged lyrics from the pop star's album which is named after the Saturday Night Live star.

The following was picked up by Instagram account comments by celebs and shared on Monday evening, alongside the caption: "From the 2018 archives."
It all conspired when Kim had shared a picture of her wearing a skintight PVC dress with her long, blonde hair - four years ago, around the time Sweetener was released, and the caption pulled directly from that first verse of Grande's song about Davidson.
"Universe must have my back," wrote Kim Kardashian. Grande even responded at the time by sharing the next line in the song "fell from the sky right into my lap" in the post.
Meanwhile, netizens are flipping out at Kim and Grande's exchange, in the context of Davidson's current relationship status hits differently. 'The Bachelor' recap podcast host Kay York spotted the post and wrote 'chaotic', another person commented 'This aged beautifully' while a third wrote: "spits my coffee out".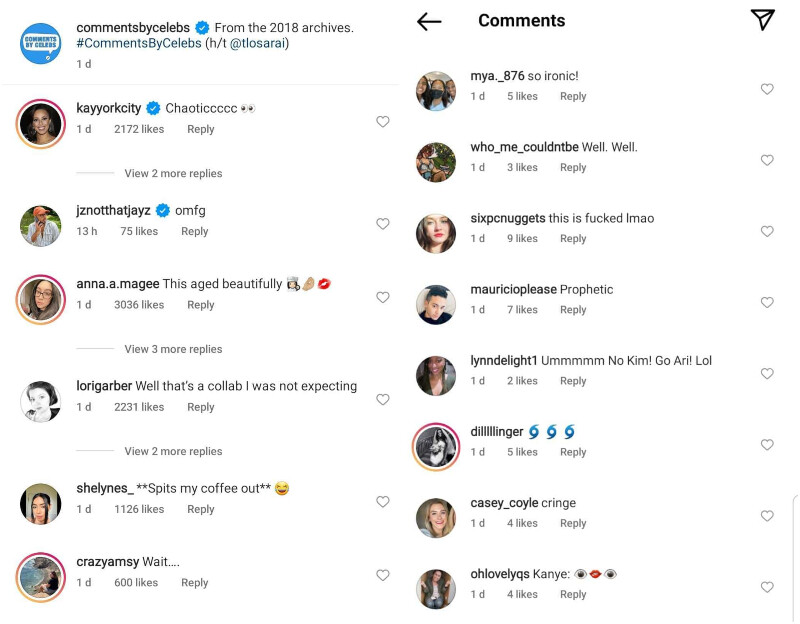 "I literally thought this was recent I had a heart attack", commented another fan. Another person wrote: "This went full circle" while another wrote "Ummmmm No Kim! Go Ari! Lol". One of the comments read "So Ariana really manifested Pete to be with Kim". Many found the post funny while some felt the exchange between Kim and Grande was awkward considering their current relationship status.
For the unversed, Grande was engaged to Davidson when Kardashian made the post. Pete Davidson and Ariana Grande began dating in early 2018 with the news of their engagement breaking in June of the same year.
Grande penned the song while they were together, and it was released on her album Sweetener, which came out in August 2018. "Pete Davidson" opens with the lyrics: "I thought you into my life, look at my mind / No better place or a time, look how they align / Universe must have my back, fell from the sky into my lap / And I know you know that you're my soulmate and all that."
Unfortunately, Ariana and Pete's relationship did not last long as they dated from May 2018 to October 2018.
Image Source: Instagram/petianagallery/