Kim Kardashian Appears Tensed And Glued To Her Phone At Son's Game Following Pete Davidson And Kanye West's Explosive Public Feud
Kim Kardashian looked stressed following Pete Davidson and Kanye West's explosive public feud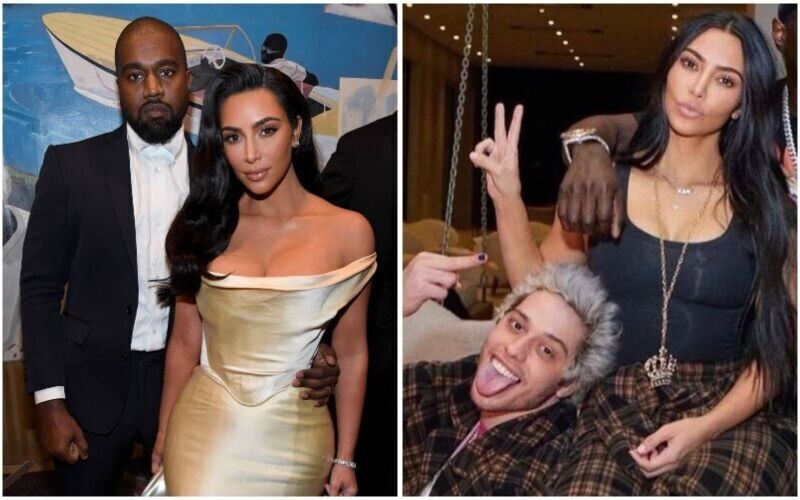 Kim Kardashian's relationship with Pete Davidson has witnessed a lot of trouble owing to Kanye West's constant rants. However, the SNL star recently decided to stop getting bullied by the rapper and they were seen locking horns on social media over the weekend.

The recent drama seemingly had grave aftermath on Kim and her personal life as she appears to be tense and was seen glued to her phone on Sunday, thanks to the public feud that was sparked between her new flame - Pete and ex-husband Kanye.
The update comes after the Hulu reality star attended a sports game for her son Saint, six, and was accompanied by daughter North, eight, both of whom she shares with Kanye. The former couple also shares Chicago, four, and Psalm, two.
However, Kim was on the playing field, it was all kicking off between Pete and Kanye as leaked text messages exposed a heated exchange.
Well, Pete isn't only one who is breaking the silence - as, on Monday, Kim made the rare move of responding to Kanye's ongoing social media attacks against herself and her boyfriend.
Kanye posted a picture of daughter North's school backpack that had enamel pins of himself, Kim, and alien, and said 'This was on my daughter's backpack when I was "allowed" to see her last week.'
He has repeatedly complained about getting access to their children and has accused her of 'parental alienation' amid their divorce. However, Kim hit back in the comments: "Please stop with this narrative, you were just here this morning picking up the kids for school."
Meanwhile, a TMZ report on Monday stated that Kim is not seeking a protective order against Kanye. As per the latest, they do not have a structured custody agreement - Kanye is allowed to see his children when he wants within reason - and Kim does not want to limit Kanye's time with his children.
Later on Monday, Kanye doubled down on his claims, alleging that he was 'not allowed' to take his kids to Sunday Service. In another Instagram rant, the rapper also took Pete to task over the text messages he received from him.
"There's multiple attempts to gas light me SKETE called this "legally single" person my wife I am not ramped up I successfully avoided doing anything that would give them reason to put a restraining order on me."
Image Source: Instagram