Kim Kardashian Caught: DELETES Latest Pick After Fans Accuse Her Of Photoshopping An Image
Kim Kardashian has been facing backlash on the internet for uploading a photoshopped picture on Instagram.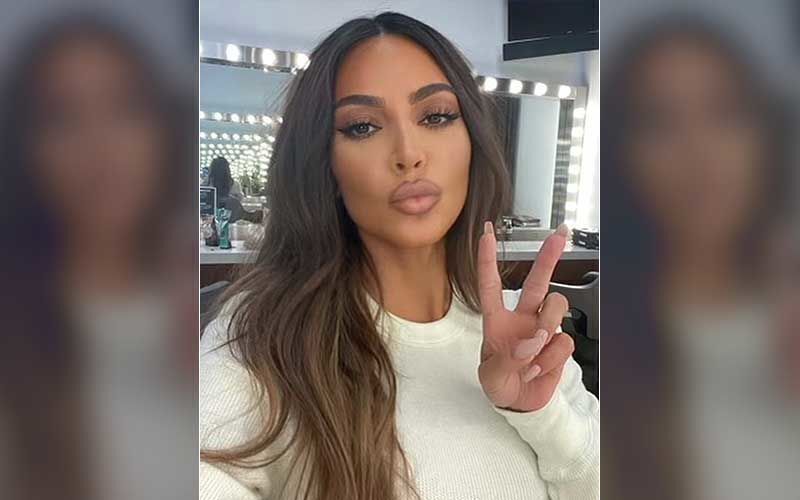 The controversies around Kim Kardashian and her photoshopped images do not seem to end anytime soon. The American socialite shared a series of images as a part of her latest Instagram post on January 25. However, the SKIMS founder was forced to delete the picture shortly after her fans caught her red-handed for photoshopping.

Speaking of the recently shared post, Kim posted several pictures and captioned the post as "Long time no sea." In the pictures, Kim wore black swimsuit bottoms and a long-sleeved black shirt while posing at the beach.
Many appreciated the post until they saw something was strange with her legs in one of the pictures. Fans noticed that her right leg appeared to be somewhat different from her left. Kim removed the photoshopped pic from her Instagram carousel after the deleted photo went viral on the internet.
Several managed to take get a screenshot of Kim's post before it was taken down. In the deleted photo, Kim was seen strolling towards the water while making a victory sign to the camera. Her lower right thigh appeared unnaturally thin in comparison to her left in the deleted image.
Incidentally, this was not the first time Kim uploaded photoshopped images on Instagram and deleted them after getting trolled by the fans.
Many users mocked Kim's photoshopping skills and also questioned her fashion choices. Many found it odd that Kim wore gloves along with her outfit, an uncomfortable addition to her summer ensemble.
A user commented on the Instagram post of Def Noodles, who was one of the firsts to upload the screenshot image. "at this point I feel like her and her team does these terrible photoshop jobs from time to time to get people talking. They can absolutely afford the BEST editors" Another asked while pointing at Kim's gloves in the photo, "why is she wearing that to the beach?"
"Not surprised how many times has this happened already," yet another person commented. "Even with daily workouts, she really has to photoshop cause she's not happy with her body," someone else remarked.
Image Source: Instagram