Kim Kardashian Does Not Want To Hurt Ex-Husband Kanye West's Feelings, Opts For Group Dates With Pete Davidson
Kim Kardashian and Pete Davidson have apparently been sticking to group dates as they hope this will prevent Kanye from spiralling.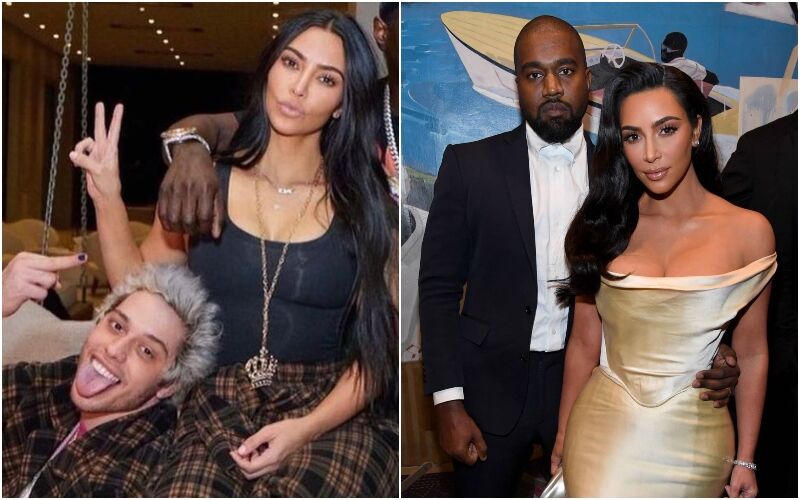 Kim Kardashian and new flame Pete Davidson have been going out for quite some time, but only for group dates. A report pointed out that Kim's dates with Pete are not one on one and they are always accompanied by a family member.

Recently, the duo was seen stepping out for a dinner date at Angelina's Ristorante in Staten Island, New York and saw a movie at a local cinema with Scott Disick, pal Chris Reda and another male.
And that was not the first time they'd hung out in a group setting. The pair's first date was at Knott's Berry Farm in Buena Park, California with several others including Kourtney and her fiance, Barker.
Well, Kim and Pete have apparently been sticking to group dates as they hope this will prevent Kanye from spiralling. "The group outings are to spare Kanye's feelings," said the source as quoted by Page Six.
The anonymous insider also mentioned that "Kim doesn't want to do what her sister Kourtney Kardashian does with Travis Barker the non stop PDA photos." The insider pointed out the weekly couple goals the newly engaged couple Kourtney and Travis give us.
The source was also quoted saying that Kim is of the opinion that hanging out with Pete in a group setting will make their scene seem more casual. The report mentioned that the fashion mogul is apparently doing this to prevent her estranged husband from feeling hurt. "Kim thinks hanging out in a group makes it seem more casual. She wants to keep Kanye from being hurt and devastated," the source pointed out.
Kanye West, who is also known as Ye, has been rather transparent about his mental health and how he struggles with it. Earlier, the 44-year-old rapper said he was diagnosed with bipolar disorder that leads him to be 'hyper-paranoid'.
Ye had even begged Kim to "run back" to him during the Free Larry Hoover Benefit Concert at the Los Angeles Memorial Coliseum on December 10, and also went on a rant about how God wants him back with her during a charity event on Skid Row.
Image Source: Instagram/kimkardashian/revista_estilo