Kim Kardashian IGNORES Daughter's Plea To 'STOP' As She Records Video While Driving With Kids; Irked Netizens Say, 'Yeah What The F**k'
Kim Kardashian has once again invited brutal criticism as she was seen filming while driving with her daughter North and niece Penelope in the car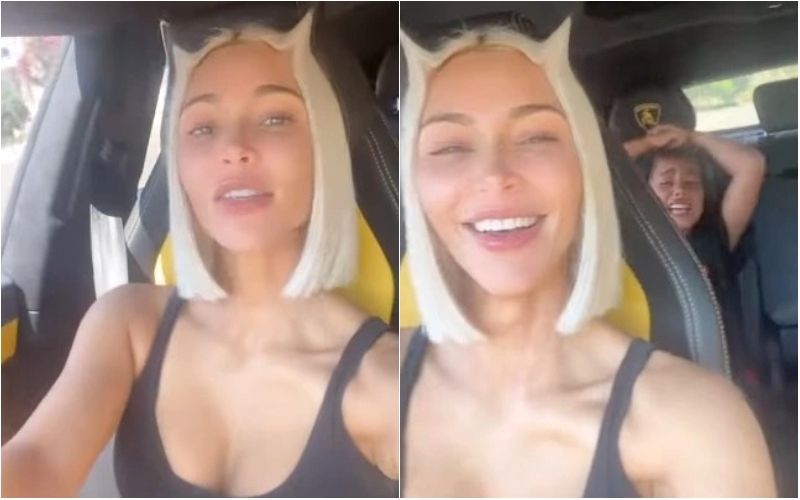 The words 'Kim Kardashian' and 'controversy' have become synonymous with each other in recent times. The American TV reality star has once again invited brutal criticism as she was seen filming while driving with her daughter North and niece Penelope in the car.

In the video, North was captured screaming at Kim, to stop recording and delete the video, yet she continued to overlook the 9-year-old urge.
The Keeping Up With the Kardashians alum shared the video on her Instagram handle on Thursday. The video starts with Kim exclaiming, "Sing it, girls," as she encourages both North and Penelope, to belt out the lyrics of the song playing over the stereo. However, a puzzled Penelope shyly glances over at her cousin before the recording cuts, while Kim takes over the lead of Bruno Mars' Versace On The Floor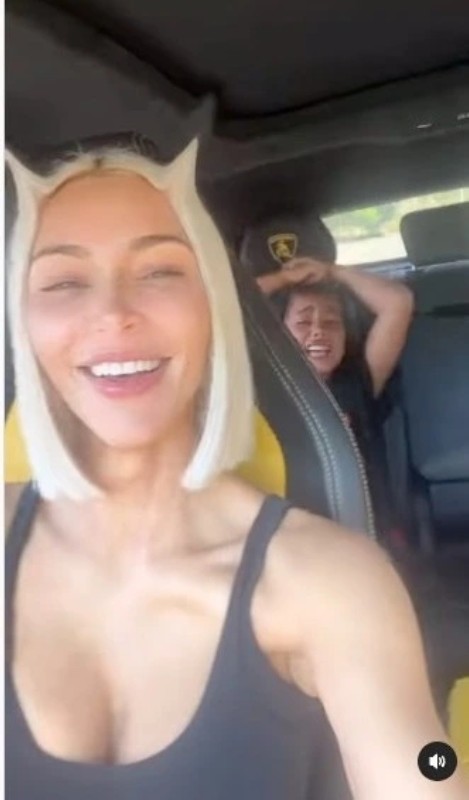 The video later jumps forward in time to find North urging from the backseat for the SKIMS founder to delete the recorded video.
"Mom! Mom!" yells North before throwing up her arms and begging, "Please delete that!" Meanwhile, an amused Kim grins at her embarrassed daughter and continues singing.
In no time, Kim Kardashian fans rushed to call out the TV star and they seem too irked by the fashion mogul. One person commented: "Love these two — oh and you, Kim." While another added, "[one of] the joys of motherhood is getting back at them with embarrassing moments!!"
Meanwhile, a fan reposted the video on the Kardashian-dedicated Reddit board and fans did not look amused by the latest video. One person commented: "She's so obsessed with herself and social media that she can't put the phone away while driving."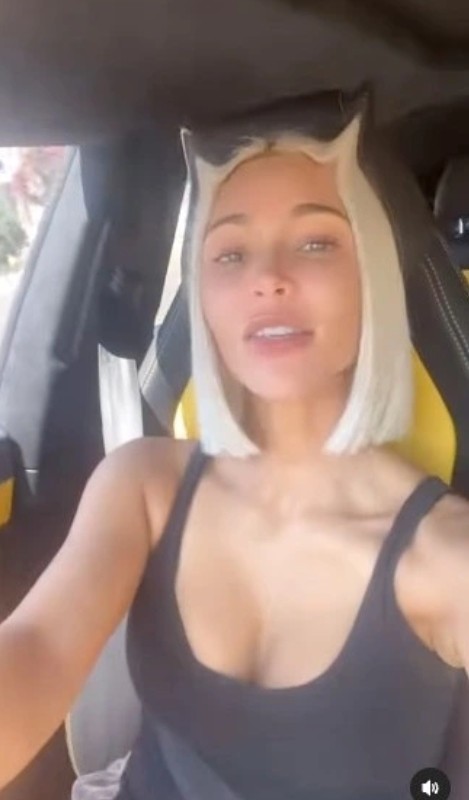 Another fan wrote: "She shouldn't be recording and driving. That's what pisses me off. I can't stand that s**t. So dangerous." One puzzled Redditor asked, "She's driving?", with a second adding, "with KIDS?" A third person responded, smiling stating "Yeah what the f**k."
Another fan questioned: "Why would she post this? North is unhappy and explicitly asks her to please delete it. This feels so invasive."
While a fifth person replied: "Kim doesn't see anything wrong with embarrassing or annoying her kids on socials."
Image Source: Instagram