Kim Kardashian Is Dating A Lakers Player? Attends Back-to-back Games From The Sidelines-REPORTS
Kim Kardashian was spotted on games 3 and 4 of the Lakers vs. Warriors this week, sitting courtside with her friend Sarah Staudinger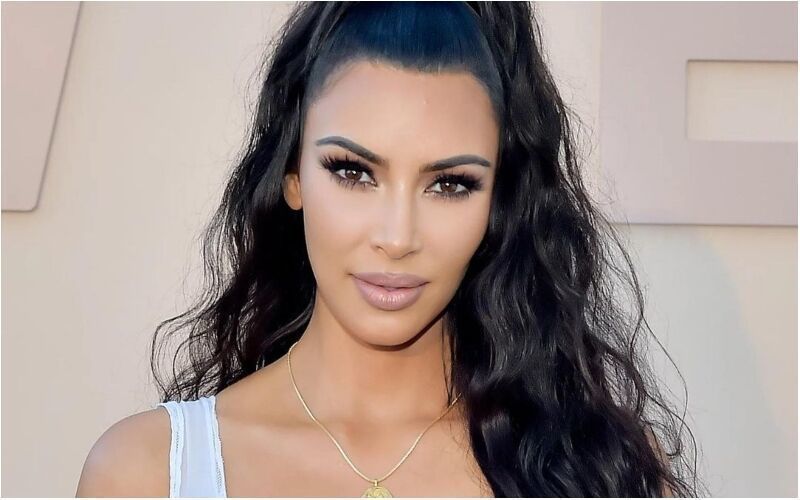 Kim Kardashian appears to have developed a liking towards basketball! Or maybe she is a good luck charm, at the recent Los Angeles Lakers playoff games - and while there's plenty of speculation as to her motivation in going - we've got some answers.

The fashion mogul was spotted on games 3 and 4 of the Lakers vs. Warriors this week, sitting courtside with her friend Sarah Staudinger. Naturally, social media was buzzing, wondering if Kim was there to support a possible love interest.
A TMZ report quoted sources saying Kim is "absolutely not" dating anyone on either team, she's simply there to hang with her friend and to support her hometown Lakers.
Furthermore, the source told that the courtside seats belong to Kim's agent, Ari Emanuel, who also happens to be Sarah's husband and the two women have easy access to two of the best seats in the house to watch the game.
Tristan Thompson is currently on the Lakers' roster, and she even posted a couple of pics of TT at the game, however, sources suggest that she'd go and watch regardless of him being on the squad or not.
Interestingly, Kim has become quite the sports enthusiast over the last couple years, taking her kids to events both in L.A. and around the world. The SKIMS founder has become a regular at L.A. Rams games with her son Saint, even taking him and some buddies across the pond for soccer matches. The report also shared that she also brought Saint to one of the Lakers' playoff games.
Kim is always reported to be on the sidelines when her kids are playing sports too. Most recently she was seen taking in a soccer game over the weekend, which Kanye attended as well.
As for that Kardashian curse, the Lakers are 2-0 with Kim courtside, so they might wanna keep her around in their quest for another championship, reported TMZ.
Image Source: Instagram