Kim Kardashian-Kourtney Kardashian FIGHT: Astrologer Claims Clashes Erupt Due To Their Desire For Control And Unwillingness To Compromise-READ BELOW
Michelle Bell, the creator of an astrological compatibility app, claimed that Kim and Kourtney possess strong personalities and struggle to see the other's point of view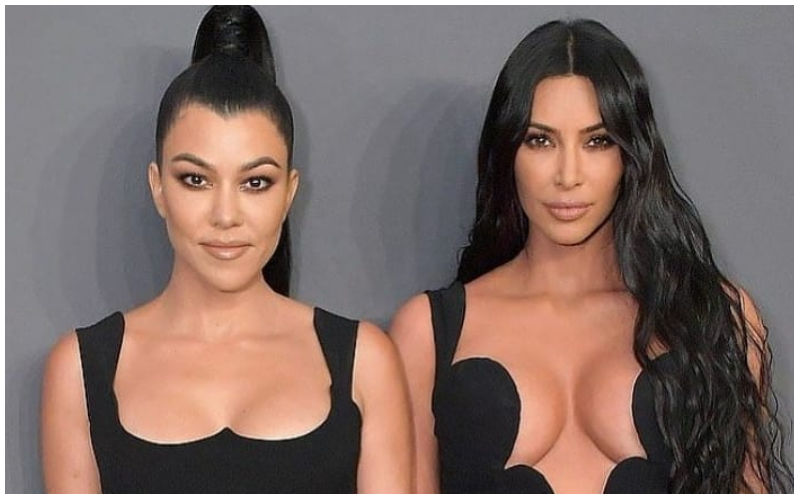 High-octane drama is the foundation of 'The Kardashians' show and the latest episode of the reality show has once again highlighted the dynamic clash between sisters Kourtney and Kim. However, an expert has claimed that their clashes are not just a result of sibling rivalry, but the sisters' personalities and ambitions clash, leading to the inevitable friction.

The US Sun report quoted Cosmic Fusion founder Michelle Bell, the creator of an astrological compatibility app, who analyzed the Western zodiac signs, Chinese elements, and Chinese animals of the Kardashian sisters.
She claimed that Kim, a Libra Metal Monkey, embodies traits of strength, ambition, and honesty. Meanwhile, Kourtney, an Aries Earth Goat, is known to be subtly ambitious.
The friction between these two dynamic individuals is bound to happen due to their desire for control and their unwillingness to compromise. Bell pointed out that Kim and Kourtney possess strong personalities and struggle to see the other's point of view.
Kim, the Libra Metal Monkey, is known for her single-minded pursuit of success and ambition. She has to be number one and can exhibit tunnel vision when it comes to her career.
Kourtney, on the other hand, is described as having drive, ambition, and a strong work ethic. While she is not confrontational, she can become defensive and protective when she feels her boundaries are being crossed. The assertiveness and desire for power of the Metal Monkey can trigger her defensive nature.
Incidentally, Bell also pointed out that there is hope for the Kardashian sisters to find common ground. Effective communication and the art of compromise are essential for them to establish a better understanding and balance their desires for control.
Irrespective of your belief in the power of astrology, it's undeniable that the clash between Kourtney and Kim adds another layer of intrigue to the Kardashian saga.
Image Source: Instagram/kard_ashiansjenners