Kim Kardashian Lookalike Christina Ashten Gourkani Dies At 34; Cops Probe Her Death As 'Potential Homicide'-REPORTS
Christina's demise has left the internet community in shock and disbelief and many fans have been mourning the untimely death of the 34-year-old model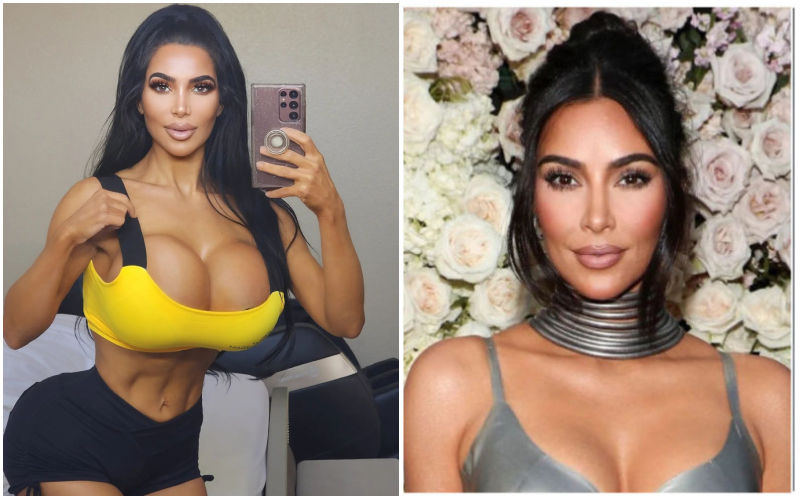 Kim Kardashian's look-alike Christina Ashten Gourkani passed away at the age of 34, and initial reports suggest that she is likely to have died due to a plastic surgery. The tragic news of Christina's death was shared by a heart-wrenching GoFundMe campaign set up by her grieving family.

As per the post, they received a frantic call from a relative last week, screaming that Christina was dying. The horrifying news "instantly shattered" their world.
Her family rushed to the hospital shortly after being informed of the unprecedented events that occurred. Christina's health had taken a sudden and steep decline after suffering a cardiac arrest. Unfortunately, she did not survive.
As per a TMZ report, Christina's family revealed that her death is being investigated as a potential homicide, stemming from a "medical procedure that took a turn for the worse." However, the buzz is that the procedure in question was plastic surgery-related, the family has refrained from providing further details at this time.
The GoFundMe campaign aims to raise $40,000 to cover the costs of Christina's memorial service.
As known as Ashten G, the OnlyFans model had amassed a substantial following not only on OnlyFans but also on Instagram, boasting over 600,000 followers at the time of her death. Her striking resemblance to Kim Kardashian had captured the attention of fans worldwide.
Christina's demise has left the internet community in shock and disbelief and many fans have been mourning the untimely death of the 34-year-old model.
The investigation into the circumstances surrounding Christina's passing is ongoing, leaving many to wonder what could have gone so terribly wrong during the alleged medical procedure.
Image Source: Instagram