Kim Kardashian Shows Her Slutry Poses As She Says 'Love me for me' Amid Whirlwind Romance With Pete Davidson-SEE PICS
Kim Kardashian has shared some sizzling pictures on social media but it is the caption that is calling for everyone's attention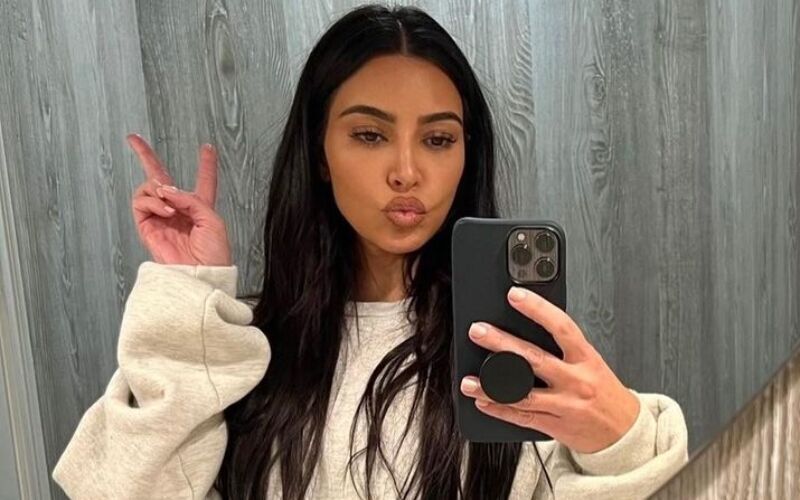 Kim Kardashian and Pete Davidson have left the social media gushing with their whirlwind romance and the couple have finally made a public appearance together at The Kardashians premiere. From the looks of it, the two stars are leaving no opportunity to spend time with each other.

During their recent public appearance, Pete Davidson had made his presence felt on the black carpet. Kim and Pete are quite inseparable despite her ex-husband Kanye West has been making several controversial statements against Pete, their romance is still keeping their fans hooked!
Amidst this, Kim Kardashian has shared some sizzling pictures on social media but it is the caption that is calling for everyone's attention.
Kim shared a few sizzling pictures on her Instagram account showing off her dressed in an ivory tube backless dress. Showing off her rauncy curves, Kim Kardashian pulled off some sultry poses. With tresses kept open and no jewellery, Kim indeed looked blazing hot in these pictures.
However, it was the latest posts caption that has left everyone intrigued. She wrote, "Love me for me, ok?" Many have commented on this post. Justin Bieber's wife Hailey Baldwin Bieber also commented on it. Hailey commented, "caption" and showcased love. Even Katy Perry commented on the same, "K".
Pete Davidson has also been showcasing love to Kim Kardashian in different ways. Recently, he had got a tattoo dedicated to his love.
On Ellen DeGeneres's show, Kim had explained the thought behind it. She said, "That is actually a branding… Let me explain it — he wanted to do something that was really different." She further explained that he has a few tattoos dedicated to her including one that says, 'My girl is a lawyer'.
Kim and Pete have endured a lot following Kanye West and his drama. Earlier, people thought that their relationship was a joke at first, but they had to deal with the antics of Kim's ex-husband Kanye West.
Image Source: Instagram