Kourtney Kardashian Blasts At Ex-Scott Disick For His Remarks On Her PDA With Fiancé Travis Barker; Brands Him 'Despicable'!
Kourtney Kardashian termed Scott 'despicable' in a furious message after DMs were leaked where he blasted her PDA with fiancé Travis Barker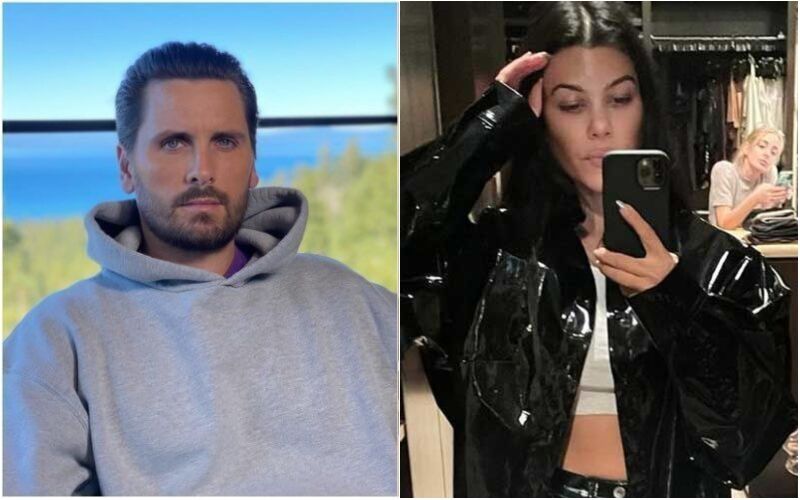 Kourtney Kardashian has been making waves for her whirlwind PDA with her fiancé Travis Barker. However, her ex-Scott Disick doesn't seem too amused with Kourtney and Travis' new pictures which have been viral on social media and seemingly left Scott jealous.

The reality star termed Scott 'despicable' in a furious message after DMs were leaked where he blasted her PDA with fiancé Travis Barker.
Speaking in the upcoming premiere episode of The Kardashians, which will air on Thursday, the reality star slams Scott's behaviour after the messages were exposed by her ex-boyfriend Younes Bendjima.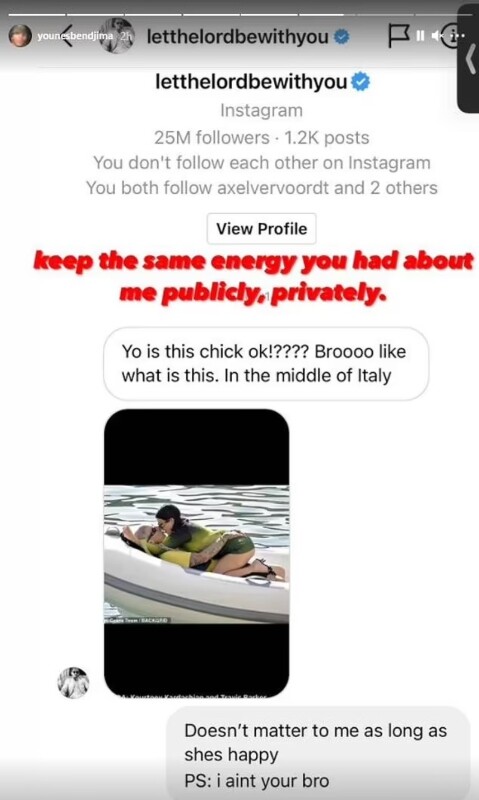 She added that due to Scott's close ties with the Kardashian family, he's always 'got away with bad behaviour,' but in the wake of her Vegas wedding to Travis, it's 'not going to continue.'
The 42-year-old actress explained, she contacted Younes after he leaked the messages with Scott, lamenting him for reaching out to her former flame.
A recent Daily Mail report quoted her saying: "When I was in Italy with Travis [Barker] on our summer vacation, I woke up to a text from Scott saying, ''I am so sorry. I DMed your ex-boyfriend who I can't stand."
"He sent me a screenshot of it and said he posted it on his [Instagram] Story. He was asking if he could apologise to Travis and then I wrote him saying this is ''despicable'".
The report further added Kourtney said, "Your actions need to match up with you wanting to be a part of this and act like it. Then I was like, ''That's not really the vibe. Don't go DMing my ex-boyfriend.''
Kourtney adds: "For so many years Scott's always gotten away with bad behaviour and still been invited. I don't think that's going to continue."
"Me kissing the love of my life is not anything bad. I don't want it to be negative," she added. "I will continue to live my life and pretend no one is watching," she added.
"I know how much Travis and Kourtney love each other and that has to be hard for anyone to process, especially when everything's so public."
Meanwhile, a recent update suggests that the strained relationship between the exes seems to be resolving gradually. "Scott and Kourtney's co-parenting routine is very well balanced and things have been cordial between them," a source told Entertainment Tonight last month.
"He hasn't entirely come to terms with Kourtney and Travis' relationship, but he has definitely warmed up to accepting the fact that Kourtney is marrying Travis. There are moments of jealousy and animosity, but at the end of the day, he wants her to be happy."
Image Source: Instagram