Kourtney Kardashian-Travis Barker Invite Flak For Letting Daughter Sexualize Herself With 'Skimpy' Dress At Birthday Bash; Fans Say, 'It's Disgusting'!
Alabama was spotted celebrating her birthday in a club even though her official birthday is in December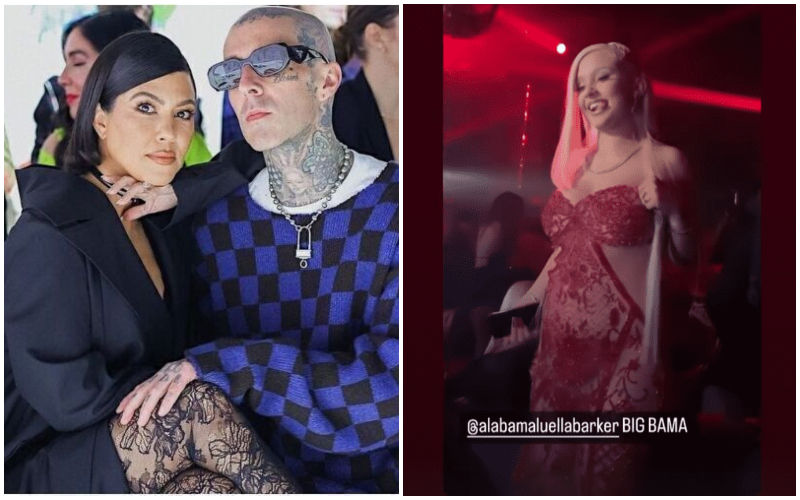 Kourtney Kardashian and Travis Barker have once again sparked fresh troubles for themselves. This time the couple has come under fire for letting Barker allegedly sexualise his 16-year-old daughter Alabama to attend her birthday party dressed in what some consider an indecent dress.

Alabama was spotted celebrating her birthday in a club even though her official birthday isn't until December. Taking to Instagram, Alabama posted a teaser on her Instagram and shared a picture of the invitation to spread the news with the caption, "November 11 has arrived. Y'all ready for tonight?"
Alabama seemingly went against her own instructions, as she demanded for everyone wear black and her promises of a DJ and unique visitors.
To everyone's surprise, Alabama was seen arriving in a skimpy red dress with an extremely low, plunging neckline. Unfortunately, she continually tugged at in an effort to keep it up with the plunging neckline. She even seemed to have changed her outfit during the party.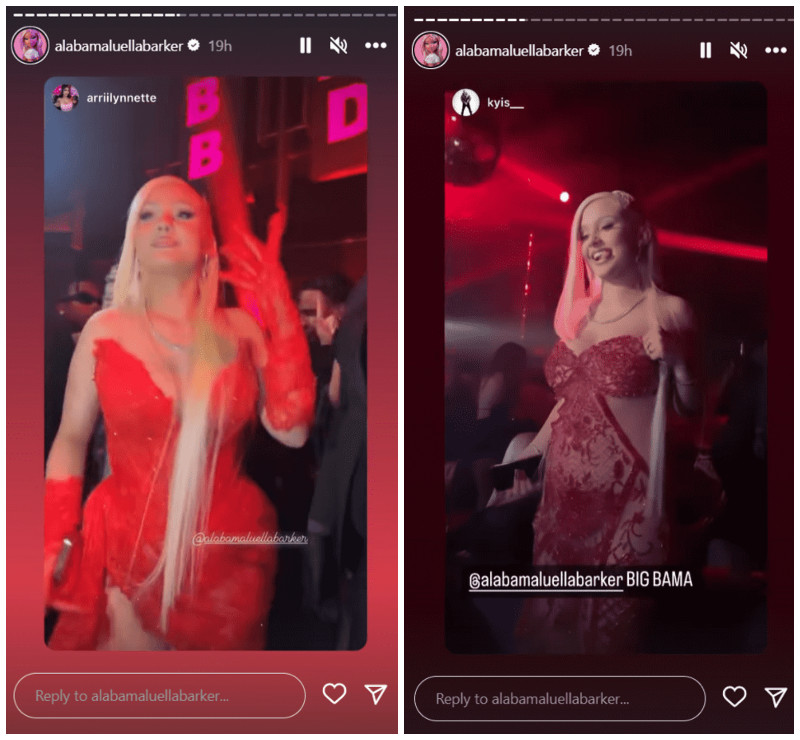 In the second outfit, Alabama was fashioning a maroon dress that was just as provocative as the first one, as The Sun reported.
Sadly, the 'barelt there' dress appeared as if it might cause a wardrobe malfunction at any point in time. Meanwhile, fans criticised her father Travis Barker, 46, and her new stepmother Kourtney Kardashian, 43, for allowing her to wear it in an online discussion thread, as per Daily Star.
"What father lets his underage daughter go out dressed like that?" a person asked, adding, "It's inappropriate for a girl her age." Another user added, "It's disgusting how she has been failed by all the adults around her." While one person expressed concern for her future, "In my opinion, her parents are failing her and setting her up to be taken advantage of."
For the unversed, Alabama is one of the two children Baker shares with ex-wife Shanna Moakler. Alabama is an 18-year-old brother Landon. Alabama and her mother seem to be estranged now that she was not in the picture anymore, as reported by Meaww.
Image Source: Instagram