Kris Jenner Claims Blac Chyna Had Threatened To KILL Her Daughter Kylie Jenner: 'I Was Alarmed'
Chyna reportedly claimed she was still in a relationship with Tyga when Kylie started dating him in 2014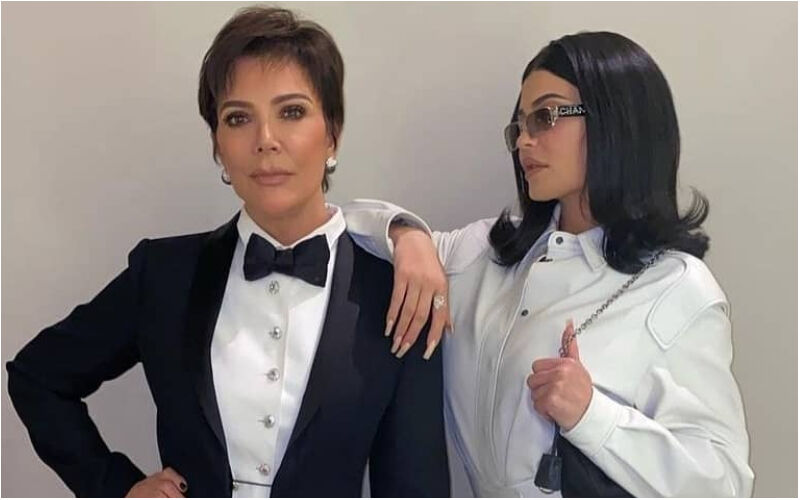 Kris Jenner dropped shocking details in court stating that Rob Kardashian's ex-girlfriend Blac Chyna once threatened to kill Kylie Jenner.

During her testimony on Thursday, April 2 - the third day of the ongoing trial between the Kardashian-Jenner family and Chyna - the momager testified that she was "alarmed" years ago when Kylie and her then-boyfriend Tyga informed her of the alleged threat.
Kris also told the jury that she never contacted the police over the threats, saying, "We kept it internal between the family." Kris added that Tyga told her on multiple occasions that Chyna allegedly tried to physically harm him with a knife.
Chyna and Tyga dated from 2011 through 2014; the two even have a son together, King Cairo. The former was previously close pals with Kim Kardashian, though the friendship appeared to fizzle after Tyga started dating Kim's sister Kylie Jenner — on and off from 2014 to 2017.
During her testimony on Wednesday, Chyna claimed she was still in a relationship with Tyga when Kylie started dating him in 2014.
In early 2016, Chyna then began dating Rob Kardashian, the brother of Kim and half-brother of Kylie, and at one point the two were even engaged.
When Chyna's attorney Lynne Ciani asked Kris why she reacted happily when she first heard that her son Rob was getting engaged to Chyna, and had the same reaction when she heard the two were having a baby, Kris said she just "wanted my son to be happy".
"It happened so fast, and we didn't know where their [Rob and Chyna's] relationship was going to go," Kris continued. "It wasn't that I was not concerned. They had a rocky relationship from the start … but I love second chances and I wanted them to win."
Ciani asked Kris whether she could recall having a conversation with a network executive about not being happy with Rob and Chyna's relationship. She admitted she might've said that "depending on the day," noting that there "were a lot of ups and downs" in the relationship.
"But I really wanted Chyna to grow and be the best version of herself," she claimed.
Image Source: Instagram