Kunal Kamra Brutally Trolled For 'Aaja Beta Carry Teko Roast Sikhaye' Video; Netizens Trend #KunalKamraRoast Say, 'Karwali Bezzati'
Netizens are trolling comedian Kunal Kamra for poking fun at CarryMinati in his new roast video Aaja Beta Carry Teko Roast Sikhaye. #KunalKamraRoast trends on Twitter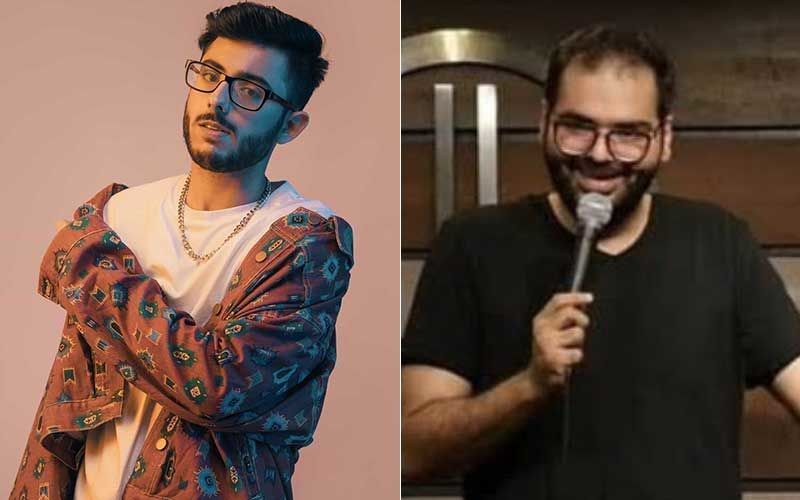 Yesterday,
comedian Kunal Kamra dropped a new video Aaja Beta Carry Teko Roast Sikhaye
, where he was seen roasting YouTuber CarryMinati after his controversy. A couple of weeks back, YouTuber CarryMinati aka Ajey Nagar had dropped a new video where he brutally roasted TikToker Amir Siddiqui. However, his video was taken down from the platform for apparently violating bullying and harassment rules. While his video couldn't be retrieved, it was one of the most liked non-musical YouTube videos.
While the fight between YouTuber Vs TikToker continues to trend on social media, comedian Kunal Kamra dropped a new video roasting YouTuber CarryMinati. But what followed next was hilarious as we now see Kunal Kamra trending. Soon after his new video, Kunal started getting brutally trolled for poking fun at Carry. So much so that netizens have started #KunalKamraRoast trend on Twitter.
Using the hashtag a user wrote, "#KunalKamraRoast #kunalroastcarry This is what i want to say about it Bilkul hasi nahi aayi @kunalkamra88", "2 min silence for those people who just wasted their 10 min to listen Kunal Kamra's bullshit. #kunalkamra #carryminatiroast. #kunalkamra trying to be famous and earn some money through views in this pandemic by roasting carry. *Memers to Kunal karma* Karwali bezzati". Check out some Tweets below:
Images Source: twitter/thebabuaa