Kylie Jenner Gets Smoke Kiss Blown Into Her Mouth From Rapper Boyfriend Travis Scott: Watch Video
Model Kylie Jenner shares a video of chilling with her Rapper boyfriend Travis Scott as he blows a smoke kiss into her mouth. Netizens were soon pointing out how the couple is sharing drugs and smoking cannabis. Watch the video to find out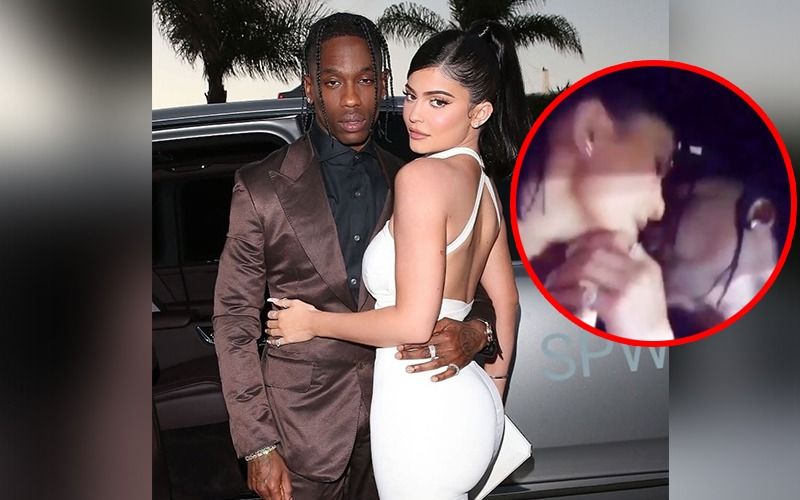 Kylie Jenner and rapper boyfriend Travis Scott are in a celebratory mood. The duo has been celebrating the release of Travis' documentary on the Netflix platform titled, Look Mom I Can Fly. The diva shared a video on her Instagram handle chilling with her rapper boyfriend and listening to the hit number Highest In The Room sung by Travis himself. The song is based on their relationship. The duo is in the back seat of the car together on a starry night.
The video has te duo cuddling and Travis planting a kiss on her cheek as well. Also what caught netizen's attention was Travis smoking in the video and so was Kylie. Before Travis plants a kiss on Kylie's cheek, he blows smoke in her mouth as well; she too before turning to the camera quickly smokes it out. Innumerable comments noticing the same and showcasing utter disgust came on Kylie's post, but she didn't pay heed to it. Check out the video below-

Travis' documentary showcases the rapper's journey from his childhood days to his music career to the happenings in his personal life as well. It also reports having glimpses of
Kylie-Travis
' daughter Stormi's birth too. The trio walked the red carpet event during the premiere of his documentary in the recent past. On the red carpet, Travis planted kisses on Kylie and daughter Stormi which became a photo-worthy moment of the evening.
In the recent past, the news of Travis cheating on Kylie had surfaced on the internet, to which Travis had a befitting reply on the social media platform.
Image Source: Instagram/Kylie Jenner News