Kylie Jenner's Over-The-Top Birthday Plans Include Partying In A $250 Million Dollar Luxury Yacht
Kylie Jenner, known for flaunting her lavish lifestyle, will be celebrating her 22nd birthday in style on August 10 in a 250million dollar, 300 foot long luxury yacht!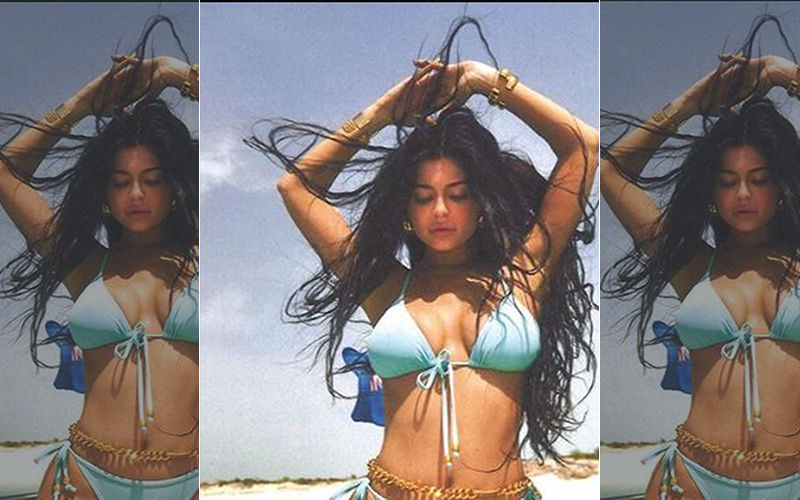 Celebrities are known for spending big bucks on everything they do- right from their homes to their wedding! All of this is a part of the perks of being famous and it is pretty obvious that they would celebrate their birthdays with a lot of extravagance and fanfare. Now, Hollywood celebrity Kylie Jenner will celebrate her 22nd birthday on August 10 and if reports are to be believed, the self-made billionaire has decided to go big for her birthday and will be partying it up in a $250 million dollar luxury yacht.
The members of Kardashian family are no strangers to luxurious and fancy lifestyles. Right from flaunting pictures of her vacations on her social media in places like the Caribbean, to owning multiple incredibly expensive cars, her life is a dream for many! Now, according to TMZ, Kylie Jenner will be renting out a 250million dollar, 300 foot long luxury yacht for her birthday. Kylie and her friends will be partying and sunbathing in this super- yacht called the Tranquility and it is the size of a football field! The report also included that the yacht can accommodate 22 guests and includes 10 cabins, a sauna, helipad, beauty salon, theater, steam room, Jacuzzi and swimming pool.
Kylie Jenner knows how to celebrate her birthday in style! On her birthday the reality star will also launch a birthday collection of Kylie Cosmetics makeup and she took to Instagram to share the news. We sure can't wait to see pictures from her birthday celebrations!
Image Source: Instagram/kyliejenner