Legendary Filmmaker And Godfather of French New Wave Cinema 'Jean Luc Godard' Passes Away At 91 By Assisted Suicide-REPORTS
France has lost 'a national treasure', said French President Emmanuel Macron, as he reacted to the death of Franco-Swiss filmmaker Jean-Luc Godard on Tuesday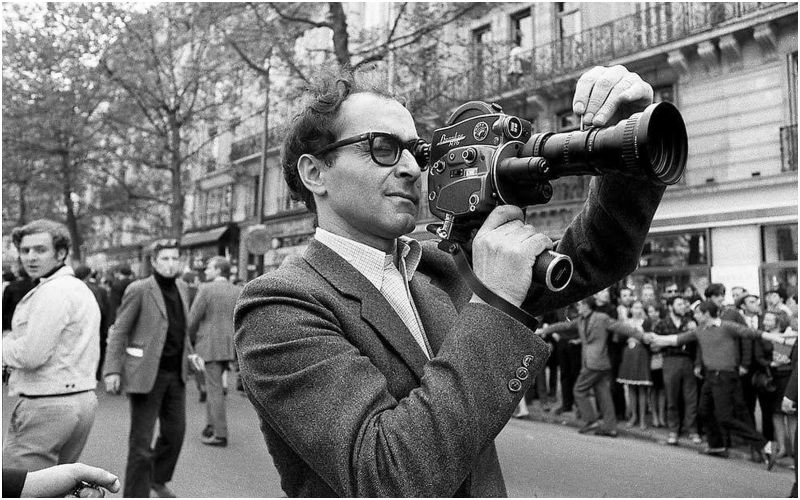 Franco-Swiss director and New Wave standard-bearer Jean-Luc Godard who revolutionised world cinema has passed away at 91, reported Variety.

The news was first reported in the French newspaper Liberation.
France has lost 'a national treasure', said French President Emmanuel Macron, as he reacted to the death of Franco-Swiss filmmaker Jean-Luc Godard on Tuesday.
The filmmaker, who was regarded as one of the most influential film directors of his time, died by assisted suicide, reported The New York Times.
"He could not live like you and me, so he decided with great lucidity, as he had all his life, to say, 'Now it's enough,'" his longtime legal adviser, Patrick Jeanneret, said in a phone interview to NYT.
"Godard wanted to die with dignity," Jeanneret said, and "that was exactly what he did."
French President Emmanuel Macron in his tribute to Godard, via social media, referred to him as a 'national treasure' and also described the auteur as "the most iconoclastic of New Wave filmmakers, who had invented a resolutely modern, intensely free art." He added: "We are losing a national treasure, a look of genius."
Ce fut comme une apparition dans le cinéma français. Puis il en devint un maître. Jean-Luc Godard, le plus iconoclaste des cinéastes de la Nouvelle Vague, avait inventé un art résolument moderne, intensément libre. Nous perdons un trésor national, un regard de génie. pic.twitter.com/bQneeqp8on

— Emmanuel Macron (@EmmanuelMacron) September 13, 2022
Godard was one of the leading figures of the movement. Having been a critic's favourite, Godard was among top 10 directors of all time and he has had a direct influence on the likes of Quentin Tarantino, Bernardo Bertolucci, Steven Soderbergh and Martin Scorsese, reported Deutsche Welle.
The prolific director was not known to rest. Jean-Luc Godard presented his last film 'The Image Book', a kaleidoscopic bulletin spanning 200 years of history, in competition at the Cannes Film Festival in 2018 and was celebrated with the Special Palme d'Or.
As per the Variety reports, Godard was also planning to adapt 'The Image Book' into an exhibit in Paris, Madrid, New York and Singapore before the pandemic hit.
The Academy of Motion Picture Arts & Sciences awarded Godard an Honorary Oscar at a 2010 event. However, Godard did not appear to accept the award.
During the event, several Academy of Motion Picture Arts and Sciences (AMPAS) governors spoke highly of Godard, with scribe Phil Alden Robinson saying, "He didn't just break the rules, he ran them over with a stolen car," adding that for good measure, Godard backed up the stolen car to make sure the rules were dead.
Interestingly, the use of long takes, jump-cuts and actors' asides to the camera has changed the vocabulary of films and filmmaking. He once famously stated that every film needs a beginning, a middle and an end, but not necessarily in that order.
Image Source: Twitter