Lil Nas X Tumbles On Stage Trying To Avoid Wardrobe Malfunction In Metallic Pink Gladiator Skirt
Lil Nas X suffered an unfortunate incident after tumbling during his performance, trying to avert a possible-wardrobe malfunction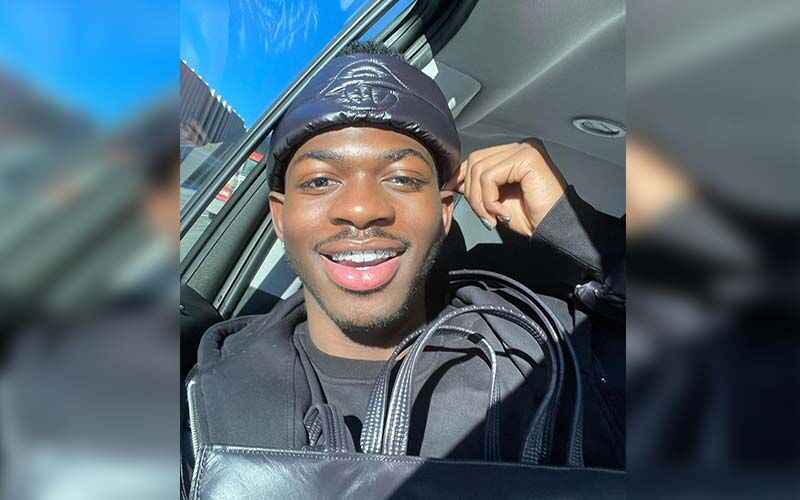 Lil Nas X, was one of the prominent performers, at Audacy, an audio platform that features a wide variety of music, podcasts, and news, held its beach festival in Fort Lauderdale, Florida over the weekend.

Hundreds of fans gathered near the Atlantic Ocean for the two-day event which featured alternative artists like Willow Smith, Steve Aoki, Twenty One Pilots, and many more.
The American rapper suffered an unfortunate incident after tumbling during his performance, trying to avert a possible-wardrobe malfunction in a metallic pink gladiator skirt. Thankfully, he recovered swiftly, rising to his feet.
This wasn't the first time Nas suffered an unpleasant wardrobe malfunction. During his 'Saturday Night Live' appearance in May, he shredded his trousers while pole dancing to his famous song 'Montero (Call Me By Your Name)'. In his attempt to prevent repeating the incident, he subsequently quipped that he'd "never trust pants again," but it appears that even his backup plan backfired during the performance at the Audacy Beach Festival in Fort Lauderdale, Florida.
In a recently held Audacy, Lil Nas X was seen wearing a bright pink ensemble that included bondage belts, a crop top and a gleaming skirt. However, he fell during his performance when the skirt ripped in the back.
He tried to awkwardly jump off the stage to his left in an attempt to avoid revealing his hindquarters only to trip and land directly on the area he was attempting to cover, exposing practically everything under the skirt nevertheless.
Sharing the pictures of his ensemble on Instagram, Lil Nas X captioned a carousel of photographs and videos recording the occasion, "Swipe to see me being the king of bussin my ass on stage, The universe was determined to embarrass me yesterday lmao."
Image Source: Instagram/lilnasx