Madhuri Dixit Grooves To Hip-hop Icon King's New Release 'Oops' From Album 'Champagne Talk'; Internet Seems Might Impressed-WATCH!
Hip-hop icon KING's #Oops challenge makes the queen Madhuri Dixit groove!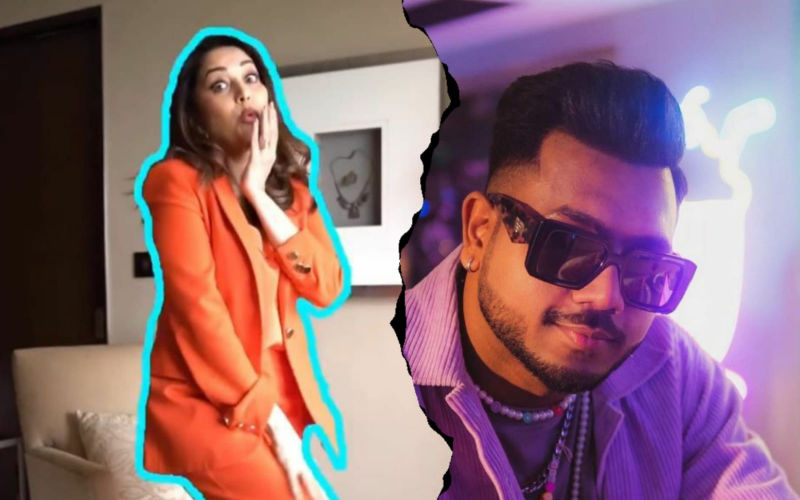 With his consecutive number-one singles, hip-hop star KING is truly ruling our hearts and is being praised, loved, and recognized all over the world. Fans all over the country have been loving one of his most recent songs, "Oops," from the album Champagne Talk, and they can't stop dancing to it to the point where the #Oopschallenge is becoming popular online. Since he began his career, his fandom has expanded because of the amazing and contagious songs he has been creating over the years. The biggest example is the queen of Indian cinema, Madhuri Dixit Nene, who accepted the #Oops challenge and was seen dancing to his music.
Madhuri Dixit Nene grooving on the hook steps of King's new release 'Oops' from the album Champagne Talk has made us all skip our heartbeats. Amazed and overwhelmed by this gesture, KING shared the video on his profile with the caption,' When the goddess herself hopped on #oopschallenge and nailed it!'
The song is undoubtedly at the top of everyone's playlist with over 16 million views and 100k+ reels online in a month. The track "Tu Aake Dekhle," which has generated over 321 million YouTube video streams and over 150 million streams across all audio digital music services, has become a massive nationwide hit. His album Champagne Talk also features the current number-one single "Pablo," and the response to that music video has been overwhelmingly positive with 7.1 million views to date.