Madonna Flaunts Her Butt As She Slips Into Her Racy Black Leather Outfit For Promo Of A New Track With Fireboy DML
Madonna showed off her incredibly youthful appearance in her latest pictures with her ageless figure.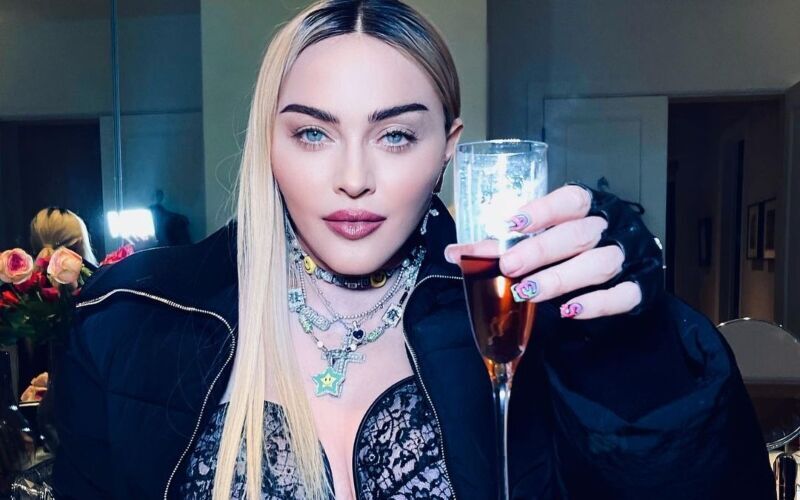 Madonna has surprised her fans while promoting her new single with yet another ageless photo flaunting her wrinkle-free face. The singer can be seen posing with rapper Fireboy DML, with the last picture sparking a frenzy as the actress posed in cut out trousers, exposing her rear.

"Things We Do For Art……[thee cold and ice emojis]…..FroZen Remix featuring @fireboydml, -2 more Days!" she announced in the caption, along with a second snowflake emoji.
The first teaser of the new version of Frozen featured the singer in a form of a dark boomerang clip showing Madonna busting out some dance moves while layering a corset.
She then gets playful in a black-and-white picture by appearing to give the camera a kick with her massive platform boots, while decked out in a black leather corset and fishnet stockings.
Madonna who is known to be Queen of Pop, with a career spanning over five decades, she has set new benchmarks in the music and fashion industry. The singer shows no plans of showing down as she took to Instagram to share news about her new song.
Madonna showed off her incredibly youthful appearance in the pictures, as well as her ageless figure. In the last picture, the singer can be seen crouched down in a black outfit, full of cutouts, giving her followers a view of her derriere.
The latest pictures featured the singer showing off her youthful style piled on the silver jewellery that includes diamond chokers and cross pendants.
She wore a large pair of black sunglasses and her long blonde tresses were perfectly straight. The stunner wore a full face of makeup, showing off her youthful appearance. Many social media users took to the comments to express their view on Madonna's latest risque snaps.
Image Source: Instagram