Madonna Has THIS Advise For Her Fans As She Hints At Her Break-up In A Cryptic Post, Trolls Say 'I'll Try To Remember'-SEE POST
Madonna used her social media shortly after her split to advise fans not to 'shit in a bathroom with low ceilings'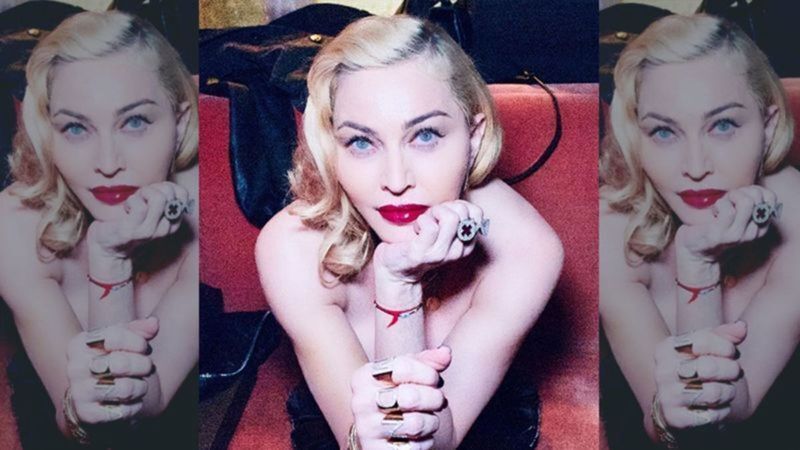 Madonna and her social media shenanigans have often sparked discussions and fans are baffled by her remarks. The Queen of Pop used her social media shortly after her split to advise fans not to 'shit in a bathroom with low ceilings.'

In the latest social media post, the 63-year-old musician was seen standing in front of a door with a large red warning showing a person sitting on a toilet beneath the standard red crossed-out circle.
Madonna wore a high-waisted purple short over fishnet tights in the most recent set of photos she shared with her 17.9 million fans. She also complimented her stylish attire with hefty layers of jewellery and leather gloves.
The singer shared a total of six images and cryptically hinted at her breakup with 28-year-old partner Ahlamalik Williams. Many of her followers seem to have taken a note of her advice, just like one person commented under her post, "Don't✍🏽shit✍🏽in✍🏽low-ceiling'd✍🏽bathrooms✍🏽. Got it. 👍🏽"
"😂 I'll try to remember," another user added. "Bahaha 🎶 it's the good advice that u just didn't take and who would have thought it figures!? 🤣 isn't iconic?!" another user remarked.
As per The Sun, Madonna and Williams, who is 35 years younger than the famed singer and actress, have chosen to split up, in part owing to the music star's hectic schedule.
"Madonna has thrown herself into a busy social life and has been seeing her friends and family after the split.... she has a packed schedule, working on her upcoming biopic, new music and looking after her family," a source told The Sun.
Earlier, the images of the couple snuggling on the balcony of a Miami hotel in December 2019 were revealed, claiming that their romance had begun months before. Since then, various media outlets have highlighted the age disparity between Madonna, 63, and Williams, 28.
Image Source: Instagram