Madonna WARNS 'Don't F**k With Me' In Response To Backlash Over 'Baby Filter' Photos
Madonna shared pictures of her trying out Balenciaga, Chanel and Prada balaclavas adding heavy filters on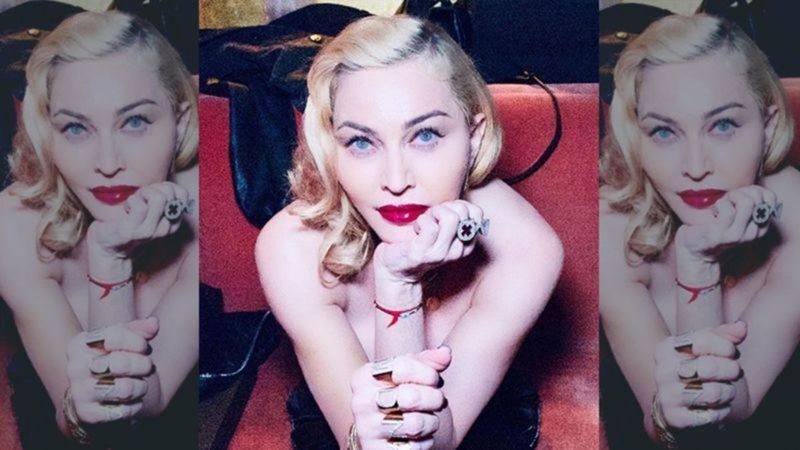 Madonna surely needs no introduction. I pop icon is known all over the world for her everlasting youthfulness until recently she posted heavily filtered photos of herself accompanied by defiant and angry messages.

The legendary singer shared pictures of her trying out Balenciaga, Chanel and Prada balaclavas adding heavy filters on. Madonna shared close-up pictures of her face on her Instagram stories and wrote "Don't f**k with me!" in the picture.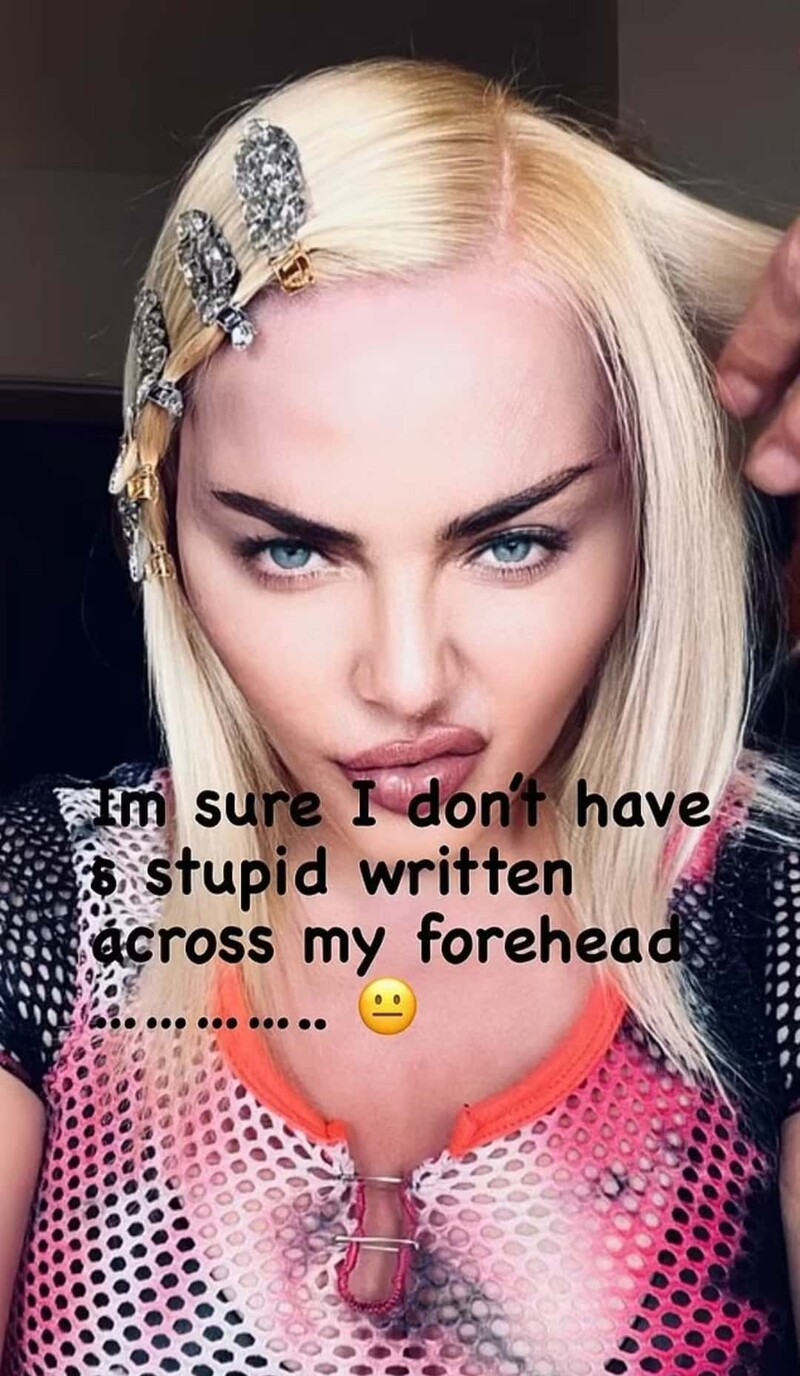 In another picture, she showed fans an unimpressed face and captioned the photo 'I'm sure I don't have stupid written across my forehead.' In yet another one of her latest social media posts, she is seen giving a clear look at her freshly done roots with the caption, 'Blonde Ambition'.
Fans seem unfazed about her sudden switch to 'baddie behavior' as most of the fans have been cheering her on saying she is allowed to do whatever she wants, especially since her words or actions have had no negative impact on anyone so far.
Some users also pointed out that the Queen of Pop, who is now 63, looks as young as 16 in her photos after she used filters on them. 'She looks about 16,' a user wrote, while another chimed in and said that she has a 'baby face' in the pictures.
The recent drama comes after a few fans, who believe that Madonna used photoshop to modify the photos, said 'Show us your real face please' while another wrote that she looks 'completely different'.
Professionally, Madonna is currently working on a biopic of her own life. The star of pop fame revealed that she has been holding auditions for the biopic. 'Auditions for my film are a Surreal experience,' she captioned a video where she is seen dancing to her own song 'Burning Up'.
The ace singer has been updating her fans about the developments in project, however, a release date or an estimate has not yet been announced but fans are excited to see what Madonna has in store for them.
Image Source: Instagram/