Marvel's Man-Thing To Appear In Marvel Studios Halloween special - 'Werewolf By Night'-DETAILS BELOW!
Man-Thing's presence in the Halloween special was confirmed by several reliable sources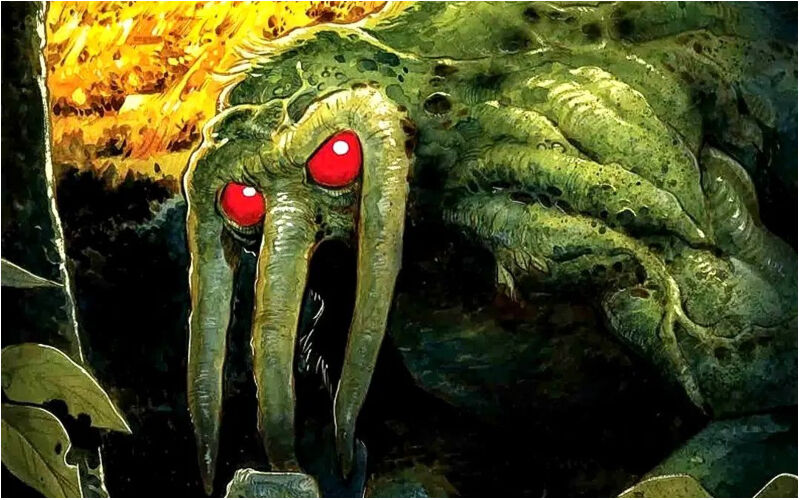 Marvel Studios is definitely forward to expand their supernatural line-up of their cinematic universe. According to a new report from Cosmic Circus, Man-Thing will appear in the upcoming Werewolf by Night Halloween special.

The character was created by Stan Lee, Roy Thomas, Gerry Conway, and Gray Morrow - the Man-Thing debuted in 1971's Savage Tales #1.
In his origin story, biochemist Dr. Theodore 'Ted' Sallis was researching the Super-Soldier Serum that created Captain America in the Florida Everglades; he and his group were ambushed by A.I.M. Sallis fled into the swamp and injected himself with the serum at which point magical forces combined with the serum turned him into a slow-moving plant-matter creature with dim memories of his past life. After fending off A.I.M., he wandered off into the swamp to become its guardian.
The Cosmic Circus report has stated that they have had Man-Thing's presence in the special confirmed by reliable sources. They have reported on several pieces of Marvel-related news, including Mr. Knight appearing in Moon Knight.
Meanwhile, the Man-Thing will also make a cameo in the special, which makes sense as this opens the door for the character to show up in later projects.
Furthermore, both his and Werewolf by Night's looks will be partially created with practical effects in the show. Previous reports claimed Halloween Horror Nights is working on the production, but they have not officially confirmed if this is true.
Michael Giacchino is set to direct while Gabriel Garcia Bernal will play the titular character.