MC Stan Compared To Travis Scott! Stops His Hyderabad Concert Midway To Take Care Of The Chaos That Brewed Amongst Audience; Netizens Say 'Made My Day'
MC Stan stopped his Hyderabad concert mid-way to see what is happening in the crowd and a video of the same has went viral on social media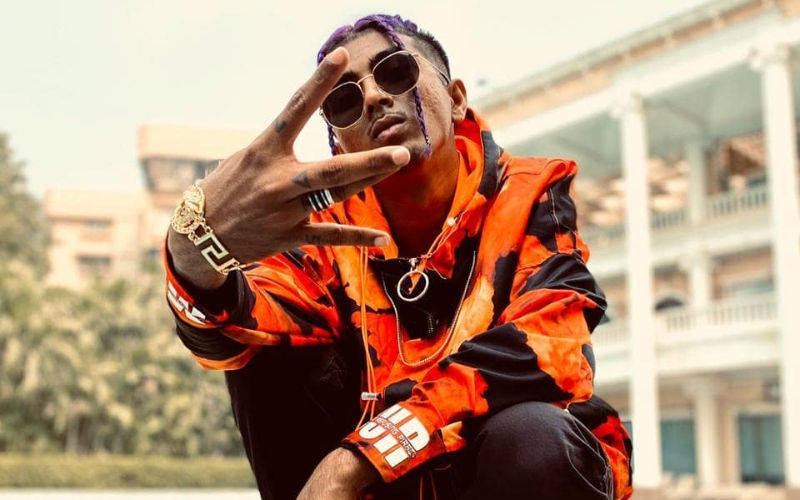 Bigg Boss 16 winner MC Stan has heaped praises and appreciation for his work across the nation and after winning the title and the trophy, he has become a sensational artist. Recently, he went to Hyderabad for his concert. However, his empathetic and down-to-earth behaviour won his fans' hearts once again.

Now, a video of MC Stan stopping his Hyderabad concert mid-way to see what is happening in the crowd has gone viral on Reddit. No sooner he figured out his fans fell down, he asked the crowd to behave themselves.
His love for the fans and caring nature has won everyone's hearts and he instantly emerged a hero to his fans.
He made sure his fans were okay and said, "take it, easy guys, someone has fallen down there, don't do this. Stop the music. Don't do this Hyderabad. There is so much love, take it easy. Someone has fallen down, on top of the other. Are you guys okay?"
Further, MC Stan can be heard saying, "I want to perform till the end. I am repeating it again. The police will stop the event and send me back, so take it easy". However, he had to finish his concert early because of the overcrowding.
While another fan commented on MC Stan's gesture, "Stan became mature after bigg boss agar ye BB ke pahle wala stan hota to us bande ko gaali waali dede ta jisne bottle feka tha stage pe"
Another one commented, "He was soo humble tbh even at that moment"
Image Source: Instagram