Meena Sagar Requests Media To Stop Broadcasting False Information About Her Late Husband Vidya Sagar: 'Respect Our Privacy'
Meena Sagar took to her Instagram to urge the media to not broadcast any false information about her late husband Vidya Sagar's death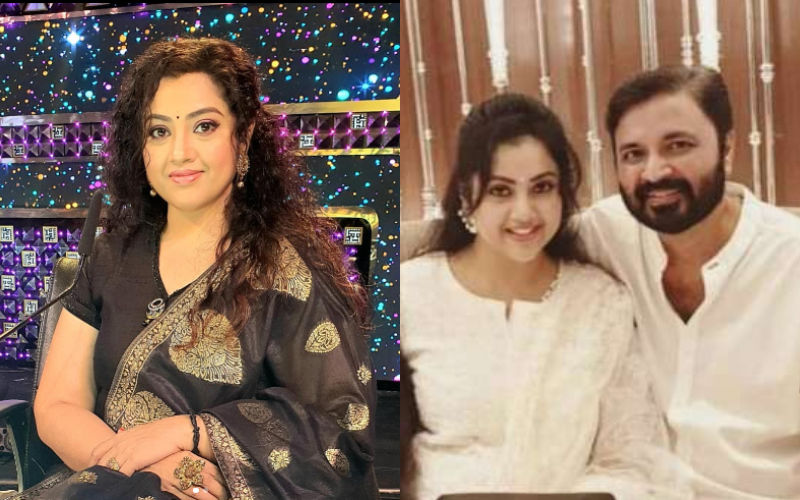 Veteran Tamil actress Meena Sagar is deeply saddened by the loss of her 'loving' husband Vidya Sagar, who died last week due to lung-related complications. Vidya, who was undergoing treatment for lungs for the past several months, passed away at the age of 48 in Chennai. Now, Meena has requested the media to stop broadcasting any false information about her late husband's tragic demise. In her post, the actress also asked them to respect their privacy.
On Saturday, the actress shared a lengthy note on her Instagram account where she asked for privacy and also expressed gratitude to all those who have been with her during these testing times. Meena wrote, "I am deeply saddened by the loss of my loving husband Vidya Sagar. I sincerely request all media to respect our privacy and sympathise this situation. Please stop further broadcast of any false information on this matter." She added, "During these difficult times, I want to express my gratitude to all those good hearts who helped and stood with our family. I would like to thank all the Medical Team who tried their best, our Chief Minister, Health Minister, Radhakrishnan IAS, Colleagues, Friends, Family, Media & My loving fans for sending love and prayers. Thank You." ALSO READ:
Tamil Actress Khushbu Sundar Clarifies Her Co-Actor Meena's Husband Vidyasagar Didn't Die Due To Covid-19, Asks 'Media To Be Little Responsible'
Earlier, Meena's co-actor and friend Khushbu Sundar slammed a report citing the wrong reason for Vidyasagar's death. She clarified that he didn't die due to Covid-19. She explained that Meena's husband contracted the virus three months ago and it worsened his lung condition. The actress also urged the media to not 'send out the wrong message and create any kind of fear or cause flutter by saying Sagar died due to Covid.'

Vidya Sagar, who was a businessman by profession, was cremated in the presence of his family and friends at the Besant Nagar crematorium in Chennai. He is survived by his wife Meena and daughter Nainika.
Image Source: Instagram