Meghan Markle Is Ordering Prince Harry To Find A Job So That They Get Rid Of Their Debts? Know The Truth HERE
Is Meghan Markle pressurising Prince Harry into finding a job so that can clear their dues and get financially stable? Here's the complete story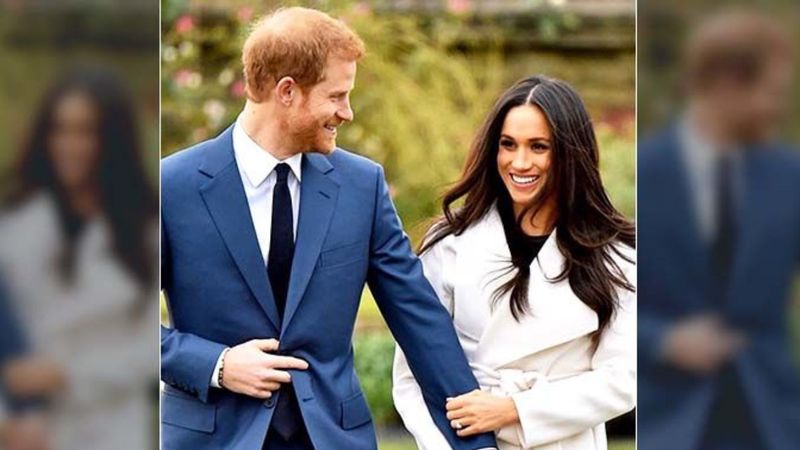 And the popular Gossip Cop is back to debunking yet another speculation. This time, however, the rumour isn't about Brad Pitt and Jennifer Aniston but rather the former Dutch and Duchess of Sussex, Prince Harry and Meghan Markle. The news of Meghan pressurising Harry into finding a job to clear their dues and for a financially stable future, which was carried out by National Enquirer, was doing the rounds for a long time now. Gossip Cop soon investigated further and found out that it's untrue.
As per their claims, Meghan Markle is desperate, as well as worried that an '$8 million money crush' might destroy the couple financially. Gossip Cop, however, claims that the portal has very less knowledge of how a royal family works when it comes to money. Further, the magazine has portrayed Meghan Markle in a bad light by saying, "Meghan's terrified her champagne dreams of being a Hollywood queen will be shattered by this financial nightmare and is insisting harry get off his duff and solve the crisis."
Further, they also claimed that Meghan and Harry are in massive debt because of a streak of expenses, which includes their house rent, the agreement to pay back $3 million to the British government for their renovations in their UK-based home and security costs among others. Contrary to this, Gossip Cop states that that the couple hasn't been completely cut off by the royal family as of now. The deal between them and Elizabeth is that Meghan and Harry will spend a year in becoming independent. The fact that the two won't be receiving their stipend from the Royal Trust is true; however, it's just a small percentage of the royals' income.
Gossip Cop adds that Prince Harry is being aided by the same income that is mentioned in the agreement and he will continue to do so. Interestingly, Prince Harry's late mother Princess Diana belonged to an incredibly rich family and that he has inherited the same from her. So, yeah, the couple is certainly not desperate for any sort of financial help, at least for the time being.
image source: instagram/sussexroyal