Mia Khalifa Goes NUDE! Pornhub Legend 'Can't Handle NYC Heat', Poses Naked With Just A Designer Bag-SEE PICS
Mia Khalifa ditched clothes as she shared a series of poses for her 27.7 million followers in the plush bathroom of The St. Regis New York five-star hotel in midtown Manhattan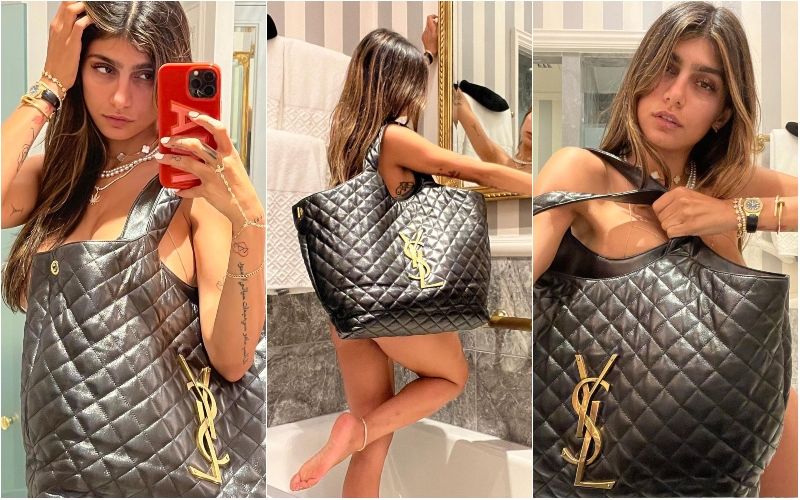 Former porn legend and activist Mia Khalifa leaves no stone unturned to wow her fans on Instagram. She has once again stumped the internet as she posed completely naked in the latest pictures and her sultry poses have left the jaws dropping.

The OnlyFans star bust out a series of poses for her 27.7 million followers in the plush bathroom of The St. Regis New York five-star hotel in midtown Manhattan.
"I can fit you in that bag and carry you arounddddd I'm obsessed," replied Playboy model Nyleen Ashley. "Hot girl summer!" wrote pro tennis player Julia Elbaba. Model Jenna Lee joked: "Where's one of you sitting inside the bag?"
Recently, Khalifa broke up with her rapper boyfriend Jhay Cortez and posted a cryptic message about "God's toughest battles" while on the solo trip to New York.
She and Cortez had been in a seemingly loved-up relationship for the best part of a year, but the couple reportedly split earlier this month.
Image Source: Instagram