Mia Khalifa NET WORTH 2023! From Luxurious Miami Residence To Swanky Cars; Here's All You Need To Know About The Former Pornstar's Lavish Assets
Mia Khalifa was raised in a catholic household that she described as conservative and they disowned her after discovering her move into the industry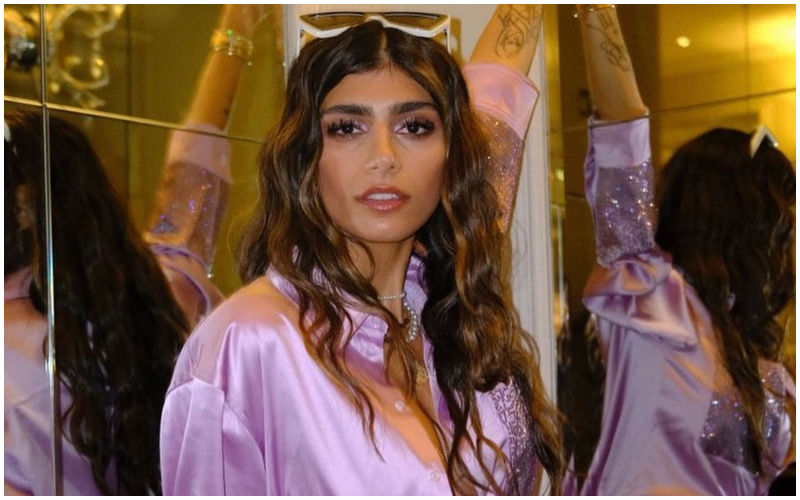 Mia Khalifa, a Lebanese-American personality, gained fame with her brief stint in the adult film industry. Having bid adieu to the adult film industry, you might be surprised to know that her major source of income now comes from various social media platforms.

Interestingly, Mia was raised in a catholic household that she described as conservative. Previously, she has opened up about her family and revealed that they disowned her when they discovered her move into the industry.
However, the former adult film star worked her way to the top and single-handedly attained fame and fortune.
As per Celebrity Net Worth, Mia Khalifa's net worth is estimated to be around $5 million (approximately 39 crores), with a monthly income of about $30,000 (approximately 23 lakhs).
The majority of her income now comes from platforms like TikTok, Twitch, and YouTube, as well as OnlyFans, where she is among the highest earners. Additionally, Mia engages in brand promotions on her social media platforms.
Previously, Mia Khalifa lived in a luxurious 9,500-square-foot home in California valued at around $4 million. However, she left this house a few years ago and currently resides in Miami, embracing her new lifestyle.
Moreover, the majority of her earnings come from social media and endorsing products for several companies. Mia has over 15 million fans on Instagram and 2.5 million subseries on YouTube.
Mia owns a collection of the most expensive cars including, the Bentley Continental GT worth 3 crores, the BMW M4 worth approximately 55 lakhs, and Audi R8 Spyder that comes with a whopping price tag of about Rs 2 crores, a Jeep Wrangler valued at 56 lakhs, a Ferrari F12 Berlinetta priced at around 4.48 crores. She co-owns her present residential house in Los Angeles with her ex-husband.
Image Source: Instagram