Mia Khalifa Raises The Temperature As She Goes BRALESS And Flaunts Derriere In Latest Beach Photo
Mia Khalifa took internet by storm as she went braless in latest beach photo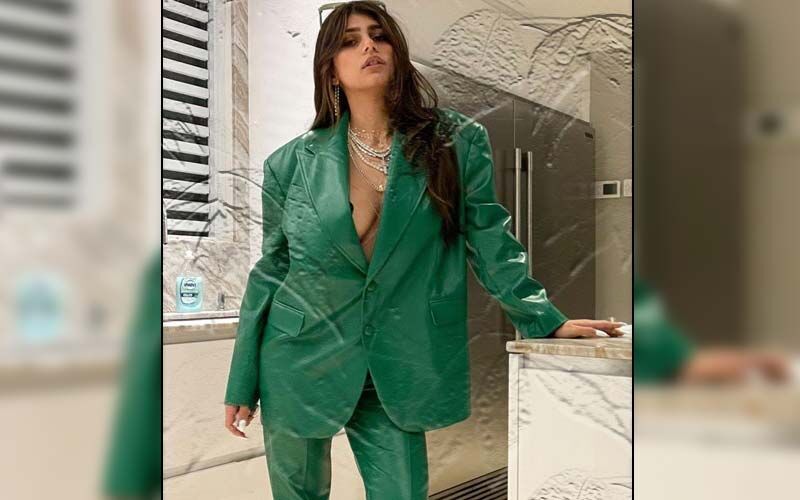 Mia Khalifa is super active on Instagram. She keeps grabbing attention because of her stunning and jaw-dropping social media posts. Speaking of that, a couple of days ago, she shared a picture of herself from a beach house in front of an ocean, soaking in the sun. She went braless and could be seen flaunting her derriere in the picture.
Sharing the picture, she wrote, "Renting a beach house for 8 days and not going to the beach once tells you everything you need to know about me."
A couple of weeks ago, Mia shared a bunch of photos of herself rocking a green pantsuit. She went braless under her green pantsuit and raised the temperature with her boss lady avatar. She captioned it as, "PR only disappoints when you want McNuggets after 11pm and everything is closed."
On the personal front, Mia is now dating Puerto Rican singer Jhay Cortez.
She parted ways with her husband Robert Sandberg in July this year. She shared a post on Instagram that read, "We can confidently say that we gave everything to make our marriage work, but after almost a year of therapy and efforts we walked away knowing that we have a friend in the other, and that we really tried."
She added, "We will always love and respect each other because we know that it was not an isolated event that caused our breakup, but rather the accumulation of fundamental, irresolvable differences that no one can blame the other for. We are closing the chapter with no regrets and both starting our own, separately, but connected through incredible family, friends, and love for our dogs. This has been long overdue, but we're glad we took our time and gave it our all, and can walk away singing we tried our absolute hardest."
Image Source:Instagram/MiaKhalifa