Mia Khalifa Reacts To Indian Fan Who Tattoos Her Face On His Leg, Actress Calls It Creepy
Mia Khalifa is creeped out to see her own face tattooed on the leg of an Indian fan, she calls it terrible!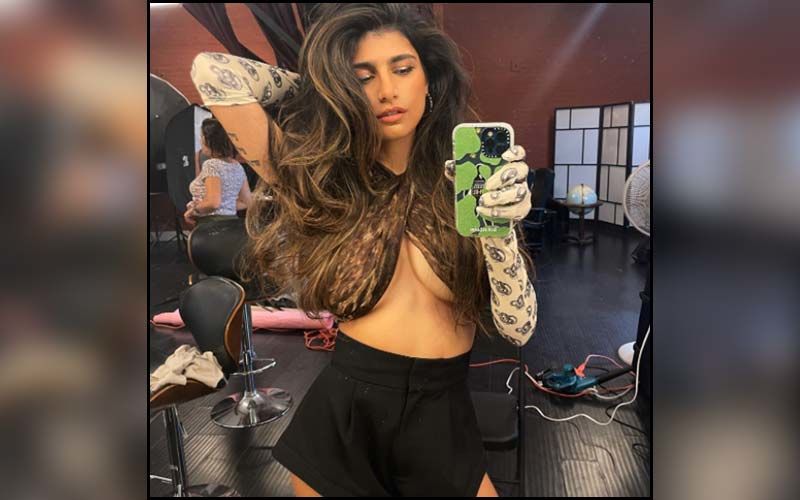 Mia Khalifa, the former adult film star, is an avid social media user who is always actively sharing her views about world affairs. She is a total entertainer who keeps fans on their toes with constant updates on her scintillating life, work and fashion! The former pornstar keeps treating her millions of fans with pictures and videos from her personal and professional life.
Recently Mia responded to an Indian fan with utter disgust at his act! A tattoo artist from Delhi recently shared a video on Instagram where he could be seen getting Mia's face inked on his leg. In the tattoo, a smiling Khalifa can be seen wearing her signature glasses. This video went viral a couple of weeks ago but Mia recently found this video and she was upset at this strangely creepy gesture. She expressed her displeasure on the disappearing Instagram status.
Mia took to her Instagram stories and reshared the video clip. She captioned it with an appeal, "Please say sike… This is… terrible". The fan was unbothered as he thanked the actress in another post and wrote, 'Thank you so much @miakhalifa and insta friends for (4 million) views'.
Mia and her signature glasses are an object of desire for many! These glasses got auctioned at a bid of USD 100,000. The glasses earned which is around 73 lakhs in Indian currency were used to raise funds for the victims of the Beirut explosion last year.
Mia keeps making headlines with India after she extended her support to the farmer's protest. With her tweet, she drew worldwide attention to the suspension of internet services at the three main sites of the protest calling it a 'human right violation'. Her Twitter post read, 'What in the human rights violations is going on?! They cut the internet around New Delhi?!' This time Mia is in the news for a crazy fan gesture.




Image Source: Instagram/miakhalifa