Milkha Singh's Wife Nirmal Kaur Succumbs To COVID-19, Legendary Athlete Once Said His Wife Is His "Biggest Trophy"
Milkha Singh in his autobiography had mentioned that his wife Nirmal Kaur is his "biggest trophy." Mrs Singh passed away of COVID-19 yesterday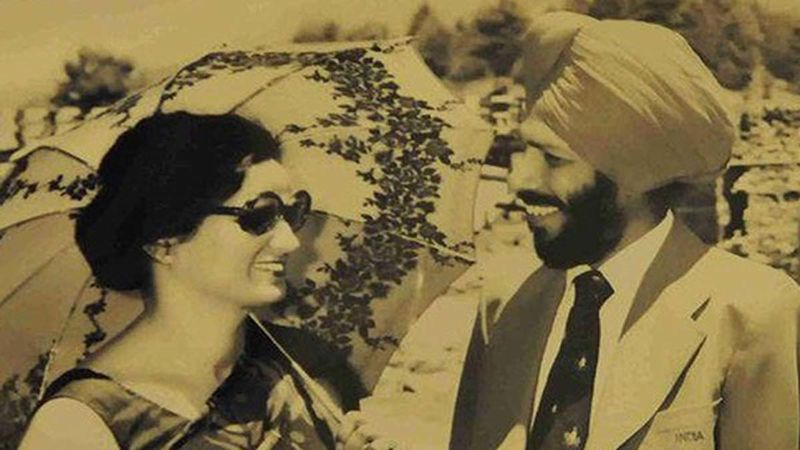 Former Indian women's volleyball team captain and athlete Milkha Singh's wife Nirmal Kaur passed away on June 13, 2021 after her battle against COVID-19 in Mohali. After the legendary athlete Milkha Singh was admitted to the hospital as he tested positive, his wife was admitted to the same hospital for her COVID-19 treatment. However, she breathed her last yesterday; she is survived by her husband Milkha Singh, son Jeev Milkha Singh and three daughters.
Milkha could not be at her funeral as he is still recuperating from the virus at ICU of PGIMER. Milkha who penned his autobiography, The Race of My Life, released in 2013, has praiseworthy words for his wife. A chapter in autobiography titled, The jewels in my crown, praising his wife read, "Nimmi is a devoted wife and mother. I am still amazed by how efficiently she manages her personal and professional life without letting either of them suffer."
Back in 2019 in an interaction with Indian Express, Nirmal Kaur had mentioned how a sentence from this autobiography was a gift for her from her husband. She said, "If we talk of the biggest gift given by him to me, it is the lines which he wrote in his autobiography: 'I have many trophies but the biggest trophy for me has been my wife Nirmal Milkha Singh."
Image Source: jeevmilkhasingh