Mother's Day 2023 Gifting Ideas! These Gifts Are Best To Make Your Mom Feel Special-READ BELOW
On this special occasion of Mother's Day, you can make your mum feel special with these gifts and here are a few gift options that you can get for your mom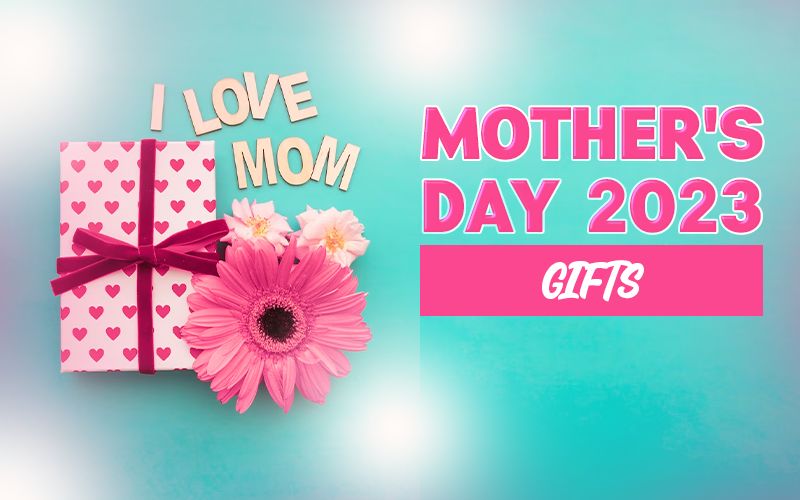 Mother plays a significant role in any child's and a mother is the epitome of love and affection. To celebrate a mother's contribution, the world observes Mother's Day. India will unofficially observe Mother's Day throughout the country on the second Sunday of May.

This day recognizes the bond between mothers and children and the vast importance of "mothering" to the overall well-being of Indian society. On this special occasion, you can make your mum feel special with these gifts and here are a few gift options that you can get for your mother.
EARBUDS
There are several gadgets that you can get for your mother which will make her life easier, but how about we turn a little creative? Mothers are fond of talking to friends and relatives on the phone and if your mother does the same then you can buy earbuds for her.

Apart from this, there are other gadgets available in the market, which can be very useful for your mother.
SPA
How about you plan a day at a spa to make your mother feel relaxed? You can get you mom's massages, facials or other spa treatments for them. This will make them feel very relaxed and will also feel a lot of relief from the daily routine and workload of the house.

SHOPPING
Indian Parents shopping for themselves is quite rare. How about you take your mother shopping. You can buy her a dress of their choice or a saree. Believe us, this will make them very happy.

FLOWERS
There's nothing better than getting beautiful flowers and it is undoubtedly one of the cutest ways to spread happiness and make someone feel special. On this Mother's Day, you can gift a bouquet of flowers to your mother.
Your mother's heart will be happy just by the fragrance of flowers. You can take the help of flowers to make your Mother's Day special.
PICNIC
Taking your mum out for a picnic or any place of her choice is one of the best choices and you can definitely make her feel special with the outing.
Image Source: SpotboyE