MS Dhoni Polishes His Shoes At The Army Camp And This Is How The Internet World Reacted
Mahendra Singh Dhoni is currently in Baramulla district of Kashmir serving the Indian Army as Lieutenant Colonel with the 106 TA Batallion (Para). We have now got our hands on a picture of Dhoni that sees him polishing his shoes in the army camp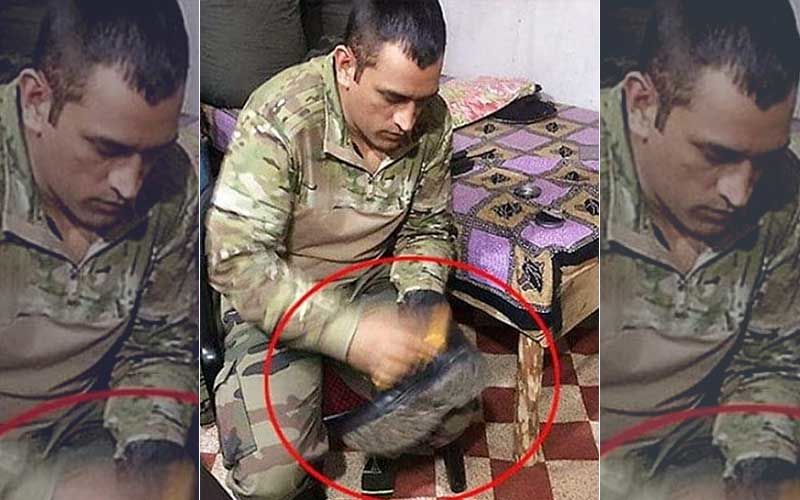 Mahendra Singh Dhoni is currently in Baramulla district of Kashmir serving the Indian Army as Lieutenant Colonel with the 106 TA Batallion (Para). Former Indian Cricket captain is on a two months break from cricket as he has decided to stay in the valley till Independence Day. Every now and then, videos and pictures of Dhoni go viral in no time. Yesterday, we brought you a video of Kashmiri youths who were seen shouting Pro Afridi slogans at Dhoni's arrival.
We have now got our hands on a picture of Dhoni that sees him polishing his shoes in the army camp. The picture has found its way online. As soon as the picture went viral, netizens started saying, 'no big deal in doing your think.' A user wrote, "What is the big deal? My husband does it every day for last 20 years every day!! He is on duty right now!! This is part of his duty. One should be applauded when one does something beyond the call of duty."
"Oh please... every Indian does that at home daily...no need to hype that... ab waha uske servent nh gaye hai...to khud hi karega.... sara India Khud karta h apna kam... if any celebrity does that than they make a news..# real people...its hilarious," wrote a netizen.
A while back, we had also brought you pictures of the former captain in Kashmir which were motivating and the sight of watching Dhoni in the Indian Army uniform instead of a Cricket team uniform was commendable. In the pictures, Dhoni was spotted standing by an aiming board, while another one was with a platoon. The pictures of the cricketer gave us a great sense of nationality.


Images Source: instagram/viralbhayani