Mumbai Police Takes A Dig At Lockdown Violators Using A Sassy Quote By Money Heist's Professor
Mumbai Police's tweet referencing a sassy quote by Money Heist's Professor has left Netizens amused. It's too good to be missed, check it out!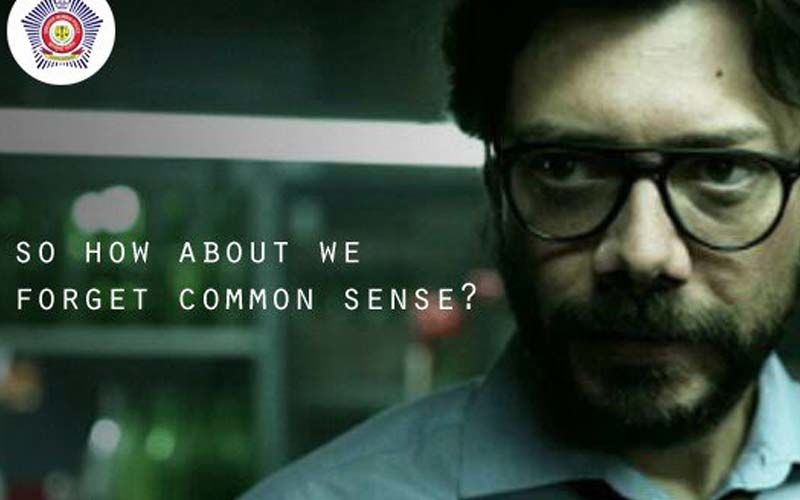 Mumbai Police is known for their witty memes, and sharing hilarious and entertaining posts about current affairs often taking inspiration from Bollywood, or relevant shows and movies. While their meme game has always been on fleek, they seemed to have upped their game ever since the Coronavirus lockdown began. They have been urging people to stay indoors using the most creative memes, and this time, they used a quote from Money Heist's mastermind- the Professor, to put forth their point.
Mumbai Police has constantly been urging people to strictly stay indoors during the lockdown period, and asked them to only step out in cases of emergency or if it's absolutely needed. While most people have been following this, we still see a few people loitering around on the streets, not abiding by the rules put in place. Now, Mumbai Police took a subtle dig at such people, taking a little help from the Professor from Netflix's popular Money Heist series.
The tweet reads, "Every time you plan to go out unnecessarily with your 'gang' during #lockdown." Along with this tweet, there's a picture of the Professor with text that reads, "So how about we forget common sense?" LOL. Take a look at the tweet:
Image Source: Twitter/MumbaiPolice, Netflix