National-Level Shooter Konica Layak, Who Was Gifted A Rifle By Sonu Sood, Dies By Suicide In Howrah; Actor Mourns Her Loss
Indian shooter Konica Layak died by suicide at Bally in Howrah district on Wednesday morning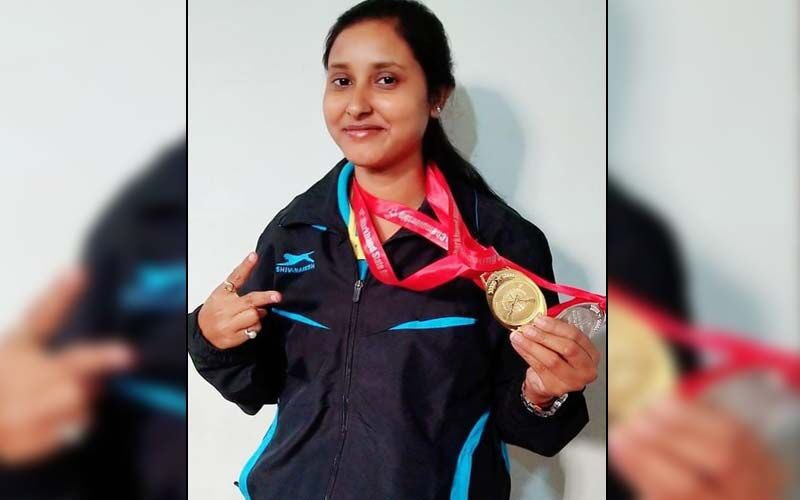 Indian shooter Konica Layak was found hanging inside a women's hostel at Bally in Howrah district on Wednesday morning. Konica was only 28-years-old. For the uninitiated, Sonu Sood, who has been winning hearts with his kind acts, gave her a new rifle for training earlier this year.
She was found hanging in her room with a dupatta tied around her neck, lifeless. The police officials discovered a suicide note. In her note, she reportedly wrote about not being able to to fulfil her parents' dreams and called herself 'failure'.
इस दुखद ख़बर से दिल पूरी तरह टूट गया,
मुझे याद है जब कोनिका को राइफल भेंट की थी तो उसने मुझे ओलंपिक्स का मेडल लाने का वादा किया था। आज वो सब खत्म हो गया।
ईश्वर उसके परिवार को शक्ति दे। 💔 https://t.co/0MSWTtlvu6

— sonu sood (@SonuSood) December 16, 2021
For the last eight months, Konica was living in Bengal and training at Olympian Joydeep Karmakar's academy. In October, she suffered a setback when she was disqualified for the national championship at the G V Mavalankar pre-national event on charges of tampering the target, her coach, former Olympian and Arjuna awardee Joydeep Karmakar, told HT.
Joydeep also revealed that he discovered Konica after he read in the newspapers that Sonu Sood got her a new rifle. He then contacted her and asked her to come over for training.
"I cannot believe that she can die by suicide. Layak always wore a charming smile. She was neither an extrovert, nor an introvert. There are around 300 students in my institute. It is difficult to say what is going on inside their minds but Layak never appeared to be a person suffering from depression. The setback at Mavalankar was definitely a humiliation but that happened two months ago," he told HT.
The police officer revealed that she hanged herself after her roommates left for work. "The body has been sent for post-mortem. Members of her family have come from Jharkhand," he said.
Image Source:Twitter/KonicaLayak