Nawaz Sharif Faces Brutal Backlash For Mistaking Holi With Diwali! Netizens Educate Ex-Pak PM As He Uses Diya In His Holi Tweet-READ BELOW
Diya is used as a part of Diwali wish, the festival of lights, since according to the Hindu traditions people use diyas to decorate their homes on the occasion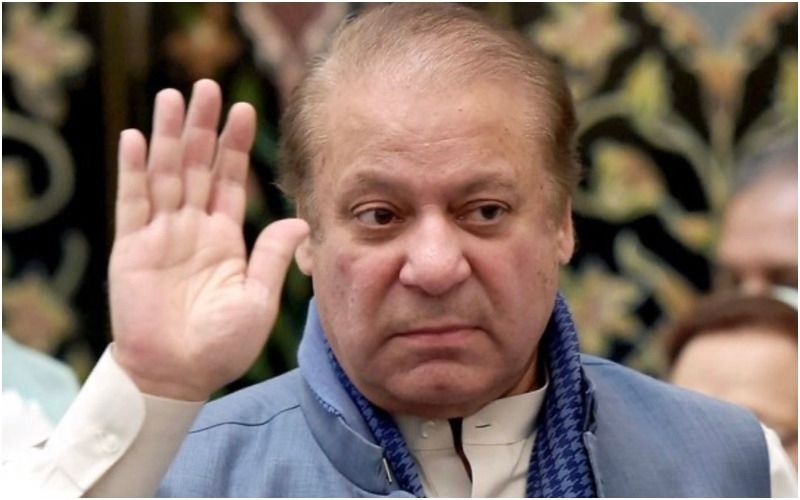 Nawaz Sharif, the former prime minister of Pakistan, has invited backlash for yet another blunder. He made a faux pas by including a diya (earthen lamp) emoji in while wishing Indians in his celebratory Holi greeting.
For those unaware, diya is used to wish Diwali, the festival of lights, since according to the Hindu traditions people use diyas to decorate their homes on the occasion.
The big blunder did not go well with the netizens and they told the former Pakistan Prime Minister about the distinction between the two festivals. "Lamp is a symbol for Diwali celebrations, sir," commented a user.
"Holi is a festival of colours and is celebrated in the spring every year, whereas Diwali is celebrated usually from mid-October to mid-November, depending on the moon. Diwali celebrates the victory of light over darkness, and candles and diyas are lit during this festival. The ongoing festival is Holi," commented another user.
Well, there seems to be no vindication of Sharif's error and the screenshots of his tweet have now flouted social media and numerous websites.
This isn't the first time a Pakistani politician has made an error on social media by mixing different Hindu festivals.
In 2021, the Chief Minister of Sindh in Pakistan, Syed Murad Ali Shah, wished the Hindu community a 'Happy Holi' on the occasion of Diwali. He also faced major embarrassment on social media at that time when people, including Pakistani citizens, educated him about the differences between these two festivals. He deleted that Urdu tweet to escape embarrassment reported NDTV.