Netizens Have Lost Their Mind Over A 'Classy' And 'Oscar-Level Acting Performance' Scene From 1999 Film Mother, Starring Rekha-Watch
A 'classy' scene from a 1999 film Mother, starring Rekha, is going viral on social media that you should not miss for anything. If you are a cringe content lover, here's a little dose of it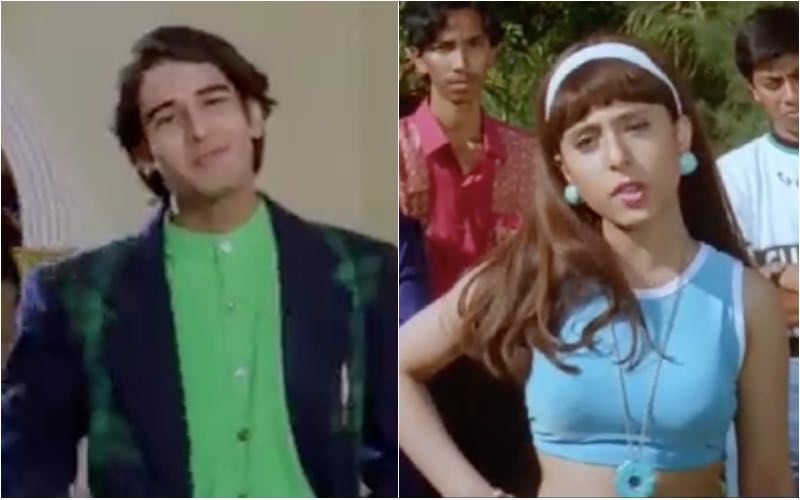 If there's anything called 'the epitome of cringe,' guess the latest video which we are going to talk about should be the one. We just came across a 'classy' scene from a 1999 film, Mother, starring Rekha - which is so bad that it's good. No! It cannot be good. Since we have already wasted 2 mins of our lives, we thought of doing the same with you... So, please join the bandwagon.
The current apple of our eyes is a small clip from the movie Mother that is doing rounds on social media where the actors are showing their 'oscar-level acting performance'.
The video has an amazing plot where a rich guy's mother tells his son to break up with his girlfriend because she is poor and has no 'class'. Mind you, the word 'class' has been repeated more than 50 times in the entire sequence. Not exaggerating. The guy then agrees with his mother and says that he will insult his girlfriend in front of everyone and show her her 'class'. Much to everyone's surprise, we are in for the greatest plot twist in the end but hey, we are going to divulge spoilers. The end is simply 'classic', pun intended.
Netizens simply cannot overcome this cringeworthy video. A user reviewed the video in detail as it read, "Class: 37 times Oscar : For Grandma's 'I don't give a F' expression 5 rs for over acting : Mother 10 rs for Unexpected twist: Hero 7 rs for costumes : Heroin Over all rating : 0.75 stars." Another one said, "HAHAHAHAHAA The acting, the clothes, the script... now that's CLASS."
There was another use, who sort of invented a drinking game out of this, "If someone plays a drinking game everytime someone says class in this scene, liver cirrhosis se marr jayega" LoL.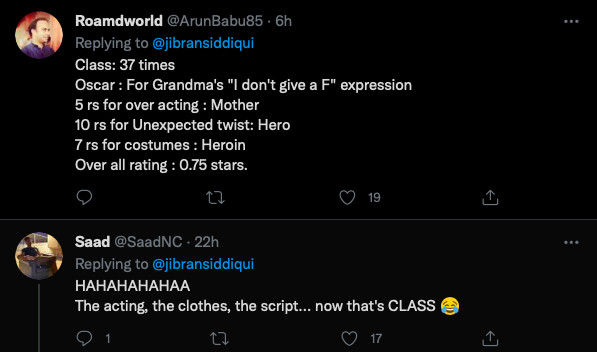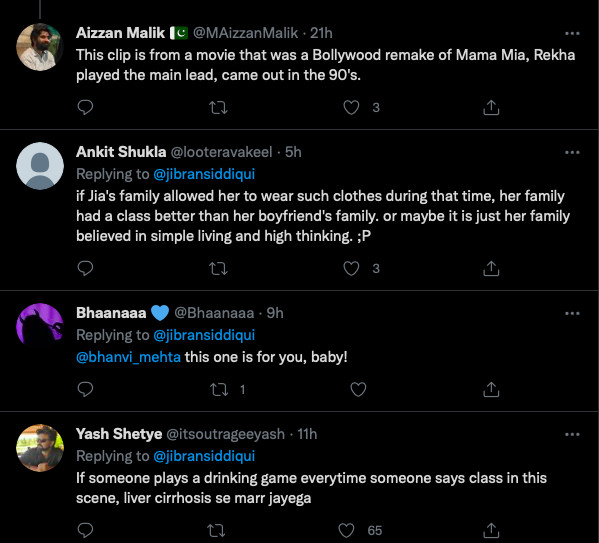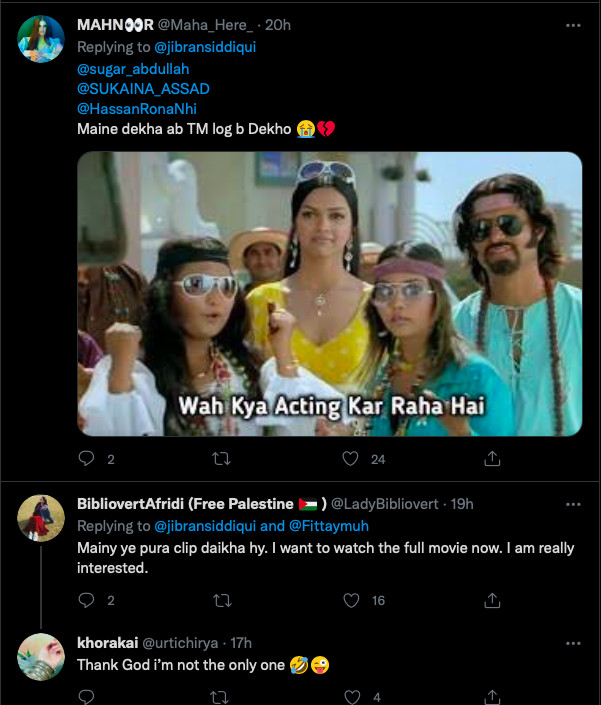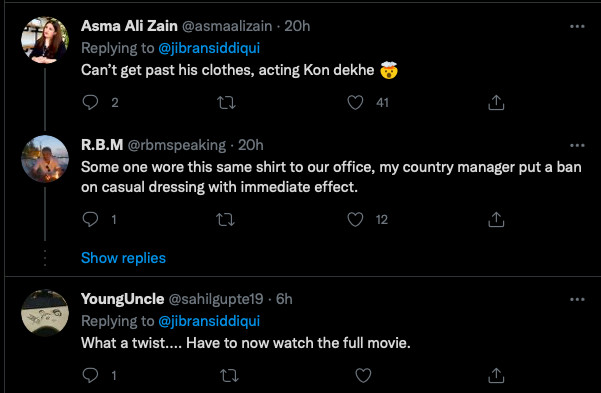 If you are a cringe content lover, here's a little dose of it. Take a look at how people have reacted to the clip on Twitter.