Nick Cannon Welcomes NINTH Child, Days After Announcing He Is Expecting Baby With Another Woman; Netizens Say 'It's Vasectomy Time'!
Nick Cannon announced the birth of his ninth child, his first with model Lanisha Cole and asked fans to pray and bless him and his entire family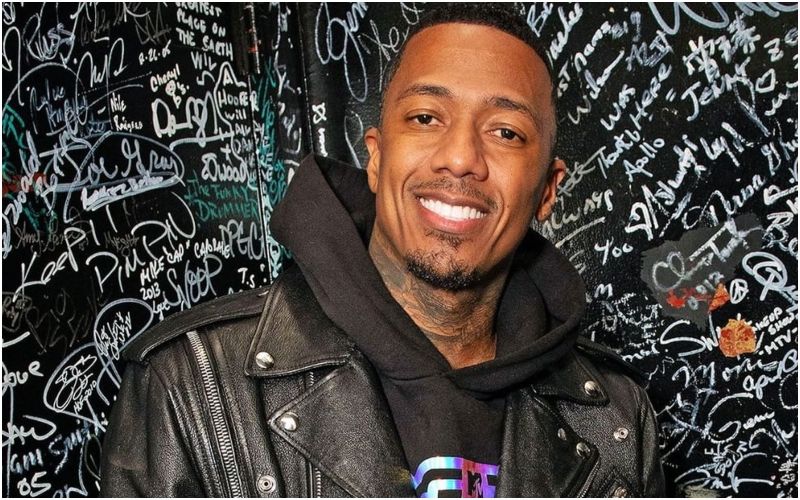 Nick Cannon is in high spirits as has announced the birth of his ninth child, his first with model Lanisha Cole.

Previously, the comedian and host had announced that he is expecting children before they were even born. However, he had shared no news about his child with Cole until after she gave birth to his ninth child, Onyx Ice Cole Cannon.
Nick Cannon shared the news on his Instagram handle with a picture of himself, Onyx, and Cole, while the song 'I Do' played in the background.
"Introducing ONYX ICE COLE CANNON… Once again Today I am in Awe of the Devine Feminine! God has given me and @MissLanishaCole the privilege of hosting an Angel here on earth," Cannon captioned the post. "I vow to protect, provide, guide and love this child to the best of my abilities."
He continued, "As we all know I am not easily triggered and have quite tough skin and have always been an open book but not everyone in my family has that same level of strength. So I pray and ask others to please project all criticism and cynicism towards ME and not the loving and precious Mothers of my children."
Nick Cannon ended the caption by asking fans to pray and bless him and his entire family.
Cole also shared videos of her baby shower and Cannon with his newborn daughter on her own Instagram.
"The joy that I feel as a mother is something that has forever opened up my heart in a huge new way. She's surrounded by so much love and I'm already obsessed with her!" the model said in an Instagram Story.
For the unversed, Nick has nine children with six women.
The comedian has 11-year-old twins Moroccan and Monroe with Mariah Carey; a five-year-old son, Golden, and a one-year-old daughter, Powerful Queen, with Brittany Bell; one-year-old twins, Zion Mixolydian and Zillion Heir, with Abby De La Rosa; and a six-week-old son, Legendary Love, with Bre Tiesi.
Cannon also had a son, Zen, with Alyssa Scott, who died in 2021 from brain cancer at the age of five months.
However, the latest news does not seem to have impressed the social media users as a section of netizens had a rather sarcastic take on the latest news and even the congratulatory messages seemed a little too forced.
Reacting to the same, a user simply wrote, "Wtf", "Congratulations once again Nick". Another wrote, "Invest in magnums plz". A third user asked, "How do u have several baby mamas at once?" Another comment read, "Congrats! But, Aright Nick i think it's vasectomy time. Cut it out".
Image Source: Instagram