Nicki Minaj Heavily Trolled For Asking Rapper Coi Leray' Sexual Preferences, Latter Replies, 'No, I Like D**k'
Nicki Minaj asked her rapper friend Coi Leray if she was lesbian or if she was bisexual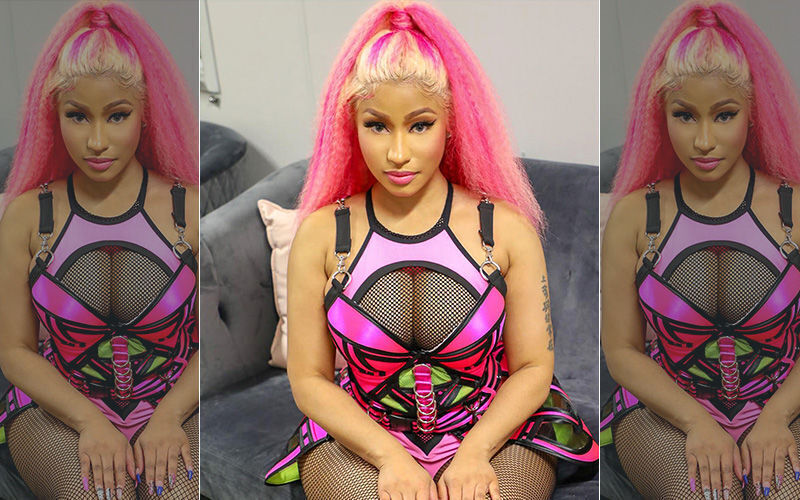 Nicki Minaj has often been outspoken about the topics that have interested her. However, she was widely trolled in July 2021 after she asked her good friend Lil Wayne about his favourite sex position during a Live Instagram session.

Now, Minaj is back in business when she asked her rapper friend Coi Leray if she was lesbian or if she was bisexual. Well, Nicki soon had to face the flak from the internet, as she was trolled for interfering in other's businesses but also wondered if Coi Leray was actually gay.
As Nicki Minaj decided to check on Coi Leray' sexual preferences, asking if she was a lesbian. To this, Coi simply denied saying, "No, I like d**k." Getting more curious, Nicki then popped another question asking if the Boston rapper was bisexual.
The 24-year-old rapper denied that too but confessed to having a sexual relationship with a woman. "No, I eat pu**y before though. It just wasn't for me", said Coi.
She continued, "After I was in it, that's when I realized. I was like, listen, this is not for me. This is not my type of thing." Clarifying about the same, the 'No More Parties' hitmaker said she liked men when it came to sexual partners. "You know what it is, I like a man's touch. I like aggression so a girl can't really give me that aggression", said Coi Leray.
Nick then asked if she found Young M.A. aggressive enough to which Coi responded saying she rather date a boy. She continued, "My s**t looks a little, I guess, lesbian or tomboy or dykish or whatever they wanna call it." She concluded, "Maybe one day I'll meet a girl in the future and she'll change my mind. It doesn't turn me on right now but just maybe, I don't know."
Social media users lambasted the rapper on Twitter after the two female emcees interacted on Instagram Live hours after the release of their first-ever collaboration called 'Blick Blick'.
Coi Leray quickly grabbed one of the top trending spots on the micro-blogging site as fans trolled her over her sexuality. Coi Leray and Nicki Minaj's song 'Blick Blick' was released on Friday, March 19 and it came after the latter had first canceled her verse but later decided to rejoin.
Image Source: Instagram