Nicki Minaj Spills The Beans About Her Sex Life While Ranting Against FAKE Orgasms, Advices Men 'Cum Quick = Go Quick'!
Nicki Minaj spilled a few interesting details of her own sex life in her recent tweet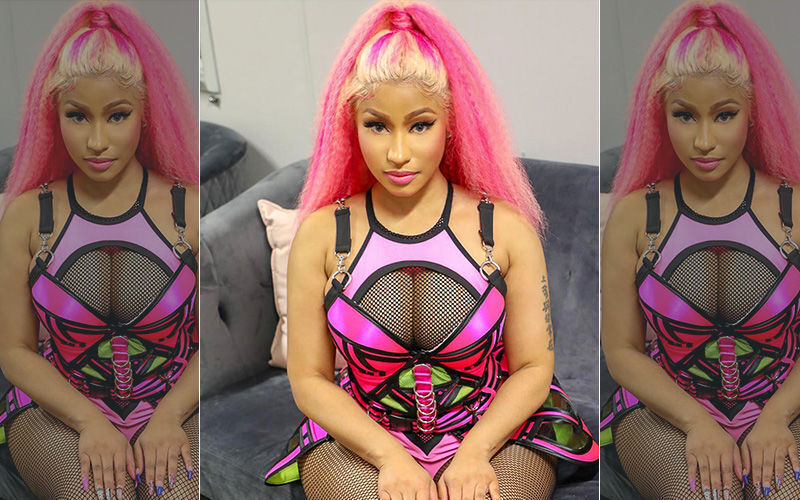 Nicki Minaj couldn't hold back on expressing her views about individuals faking an orgasm. The rapper has often shared her take on the issues that interest her and in a recent tweet, she spilled a few interesting details of her own sex life.

The recent development comes after a user spoke about faking orgasms as she wrote, "I faked so many orgasms... It's not even funny," to which the Harajuku Barbie wrote back "I HAVE never and WILL never understand why women do this. How will your partner learn how to make [you] feel good if you aren't honest with him?"
Minaj in her recent tweet went on to reveal her own game plan to ensure that her man knows what she likes and those who don't get it right within the "grace period", get ditched. "A b***h like me used to give a grace period. After that, you gettin cussed out every time. They figure it out REAL QUICK! Either dat or [peace]."
In another tweet, Nicki added, "I wish I WOULD be sittin there moaning and groaning when I actually wanna punch dis dummy right in his fkn head top." When a follower asked the "Starship" hitmaker "What if they cum too quick?" she shared her wisdom saying "Cum quick = go quick. Bye sir. Unless they can go two rounds after. I'll excuse the first round cuz I know you excited boo."
Furthermore, the 39-year-old rapper also liked a post saying "Kenny must be doin something right then love that for him," hinting that Kenneth Petty, her current love interest is good in bed.
Nicki liked another hilarious observation of a Twitter user who wrote, "This is what's wrong with men now. That's why they're on podcast thinking they're all alpha men cause y'all been faking orgasms."
Meanwhile, during the recently hoster QnA session, a fan asked Nicki about her upcoming collaborations, to which she shared that she is thinking about drake as executive producer for her upcoming release. "We actually discussed him EP'ing this new album. That was b4 Seeing Green even came out," she replied.
Image Source: Instagram